Rhubarb fool recipes
Looking for an easy recipe for rhubarb fool? Try it topped with grated white chocolate, crumbled ginger nut biscuits or strips of poached rhubarb, or stir in a splash of orange-flower water, rosewater or your favourite liqueur.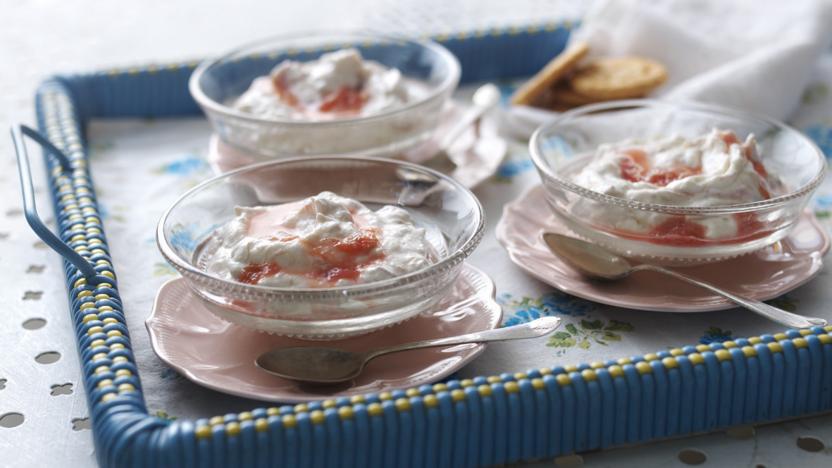 by Antony Worrall Thompson
Beaten egg white gives Antony Worrall Thompson's rhubarb-blushed fruit fool mouth-watering billowy peaks.
Desserts
More rhubarb fool recipes