Rhubarb crumble recipes
Find the perfect rhubarb crumble recipe - from traditional crumbles to recipes with ginger, star anise or nuts for crunch. Crumble is a great make-ahead dessert for a dinner party, equally it makes an easy family recipe, and is a good way to use up a glut of rhubarb.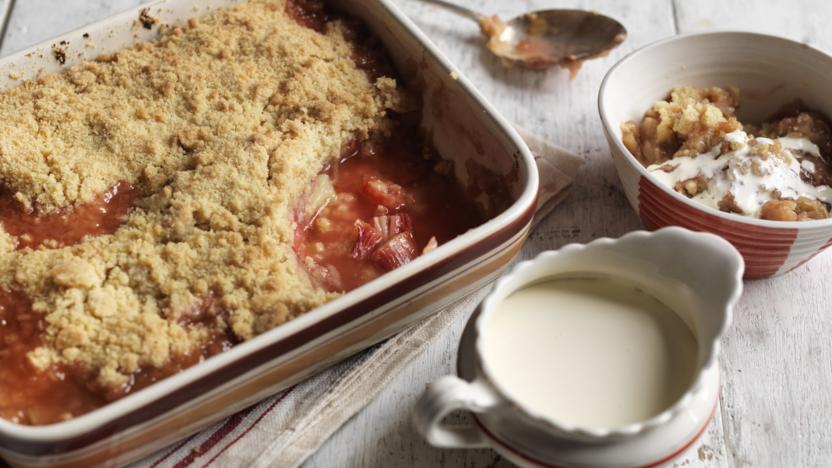 by Simon Hopkinson
Put on your Sunday best for the comforting taste of rhubarb crumble and Guernsey cream.
Desserts
More rhubarb crumble recipes
Also made with rhubarb
Other crumble