Red wine vinegar recipes
This is a sour liquid comprising a dilute solution of acetic acid. It is obtained by the natural fermentation of red wine. It ranges in colour from pale pink to maroon, depending on which wine is used. Good-quality red wine vinegar has a pronounced tangy, rounded taste and is aged for several months in wooden barrels; cheaper varieties with a sharp, tart taste are produced quickly by brewing red wine with vinegar-soaked beechwood shavings.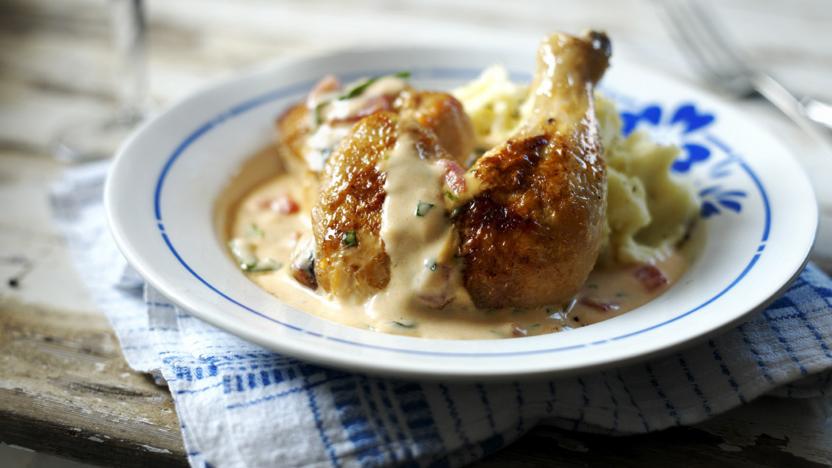 by Henry Harris
Chicken on the bone gently cooked with tart vinegar, delicate tarragon, punchy mustard and cream - a real French gem.
Main course
More red wine vinegar recipes
Buyer's guide
Cheap vinegar, produced from inferior red wine, will give poor results to your finished dish. Buy good quality, aromatic vinegar with a complex flavour. The label will often specify which type of wine has been used.
Storage
Red wine vinegar will keep in a dry cupboard almost indefinitely, and will mature as it keeps.
Preparation
Use red wine vinegar in salad dressings, marinades, pickles, and sweet-and-sour dishes containing red cabbage, calf's liver or red meat.