Red lentil recipes
The go-to lentil for quick dinners, red lentils (or masoor dal) cook down to a rich soothing soup or curry in about half an hour. Our red lentil recipes will give you endless ideas for these cheap store cupboard staples.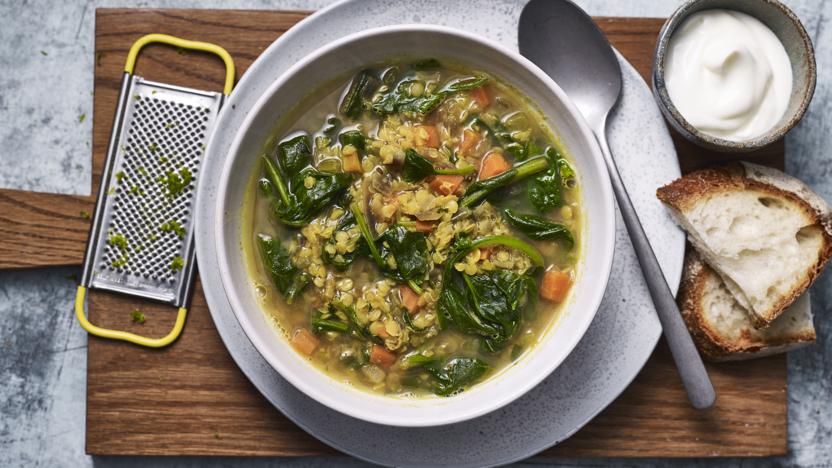 by Philippa Davis
Bursting with bold flavours and bright colours, this carrot and lentil soup is packed full of protein to keep you full for longer, as well as iron, fibre, calcium and vitamins.
Each serving provides 306kcal, 15g protein,40 g carbohydrate (of which 12g sugars), 7.5g fat (of which 1.5g saturates), 9g fibre and 1.4g salt.
Light meals & snacks
Storage
Tiny split red lentils disintegrate into a thick, dry, yellowish purée when cooked. Use them for soups and spicy Indian dhals.