Za'atar chicken with chickpeas and garlic yoghurt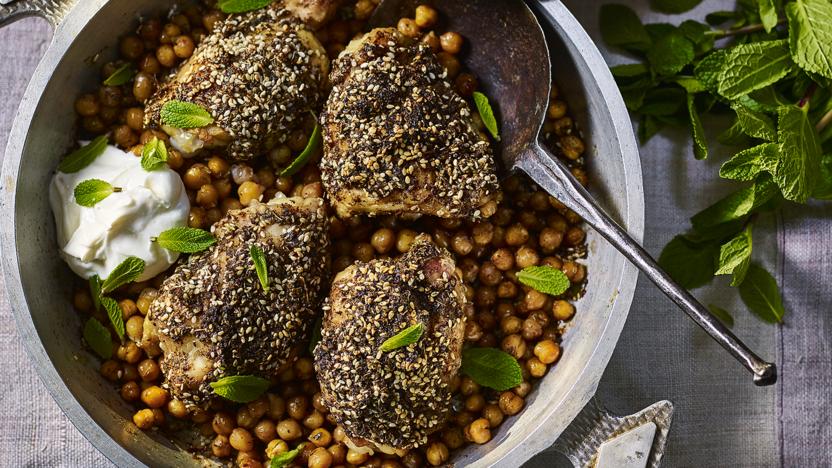 A quick and easy chicken supper using the Middle Eastern spice blend, za'atar and a sprinkling of sesame seeds on chicken thighs.
Method
Preheat the oven to 220C/200C Fan/Gas 7.

Mix the za'atar with the oil in a small bowl.

Put the chicken in a deep roasting tray, brush with the za'atar glaze and scatter over the sesame seeds. Add the chickpeas and garlic and bake for 30–40 minutes.

Remove the tray from the oven, take the garlic out and set aside. Brush the chicken with the za'atar oil that has gathered at the bottom of the tray.

Return the chicken to the oven for a further 15–20 minutes.

Pound the roasted garlic into a paste using a mortar and pestle. Scrape the garlic paste into a bowl, then mix in the yoghurt.

Serve the chicken on bed of chickpeas, with the garlic yoghurt drizzled over and the mint leaves scattered on top.
This recipe is from...
Recipes from this episode