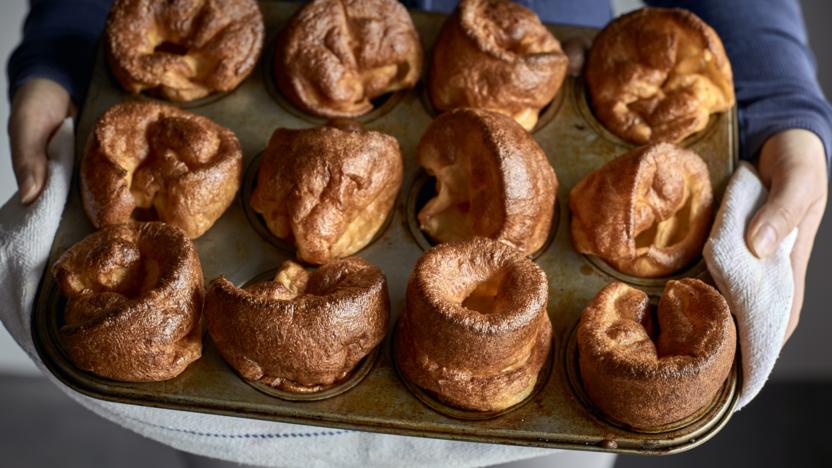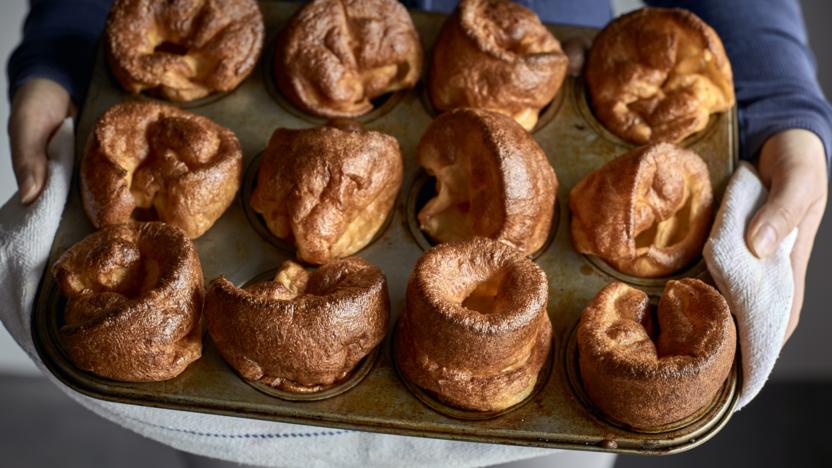 Mary Berry's Yorkshire pudding recipe is foolproof. She's been making them to serve with Sunday lunches for many years. Watch the video and she'll show you how to make Yorkshire puddings too!

Equipment and preparation: you will need a 12-hole deep bun tin, or two four-hole Yorkshire pudding tins or a large roasting tin. Each serving provides 197 kcal, 7g protein, 14.5g carbohydrates (of which 2g sugars), 12g fat (of which 3g saturates), 0.7g fibre and 0.3g salt.

Method
Preheat the oven to 220C/200C Fan/Gas 7.

Mix the flour and salt together in a bowl and make a well in the centre. Add the eggs and a little of the milk. Whisk until smooth, then gradually add the remaining milk. This can be done with a wooden spoon, but is easier with an electric hand-held whisk. Pour the mixture into a jug.

Measure a teaspoon of oil into each hole of a 12-bun tray, or a tablespoonful into each hole of a 4-hole tin, or 3 tablespoons into a roasting tin. Transfer to the oven for 5 minutes, or until the oil is piping hot.

Carefully remove from the oven and pour the batter equally between the holes or the tin. Return the batter quickly to the oven and cook for 20–25 minutes (35 if making the Yorkshire pudding in the roasting tin), or until golden-brown and well-risen. Serve immediately.
Recipe Tips
The Yorkshire puddings can be made completely ahead and reheated in a hot oven for about eight minutes. The batter can be made up to two hours ahead. The cooked puddings can be frozen and cooked from frozen in a preheated oven for about 10 minutes. It is very important to get the oil piping hot. As soon as the batter is poured in it will set and start to cook giving you crisp well-risen puds.