Wild mushroom and partridge ravioli
Preparation time
1-2 hours
Cooking time
10 to 30 mins
Making your own pasta is a bit tricky but totally worth it.

Preparation time
1-2 hours
Cooking time
10 to 30 mins
Ingredients
For the ravioli
For the sauce
To garnish
Method
For the ravioli, place the flour and eggs into a food processor and blend until the mixture comes together. Remove from the blender and knead until it forms a smooth dough. Wrap in cling film and place in the fridge to rest for at least 1 hour.

Meanwhile, heat a medium frying pan and add the butter, once melted add the mushrooms and thyme. Cook for 1-2 minutes.

Place the cooked mushrooms, partridge and cream into a food processor, season with salt and pepper and blend until smooth.

Divide the rested pasta dough into 2 and pass through a pasta machine. Start with the pasta machine at its widest setting and pass the dough through the rollers. Do not fold but repeat this process, decreasing the roller setting down grade by grade with each pass, until you reach the thinnest setting. Roll out two sheets of pasta and cut out circles 6-8cm/2½-3¼in wide.

Place 1 tsp of the mixture into the centre of a circle and using a pastry brush, brush around the edge with water. Place another circle on top and seal. Repeat this process with the remaining ingredients (you should be able to make 10-12 ravioli).

For the sauce, preheat the oven to 200C/180C Fan/Gas 6.

Heat a medium frying pan and add the oil and half the butter, once hot add the partridge breast and cook on the skin side for 2-3 minutes, turn over and place in the oven for 4-6 minutes.

Heat a medium frying pan and add the remaining butter, once hot add the mushrooms and cook for 1-2 minutes, add the stock and continue to cook for 2 minutes. Just before serving, finish the sauce with the cream.

Bring a large saucepan of salted water to the boil. Add the ravioli and cook until they float to the top.

Place the ravioli into the sauce and serve in a large serving bowl with the mushrooms on top. Carve the partridge and place on top. Garnish with fresh herbs.
Related Recipes
See more ravioli recipes (24)
See more wild mushroom recipes (115)
This recipe is from...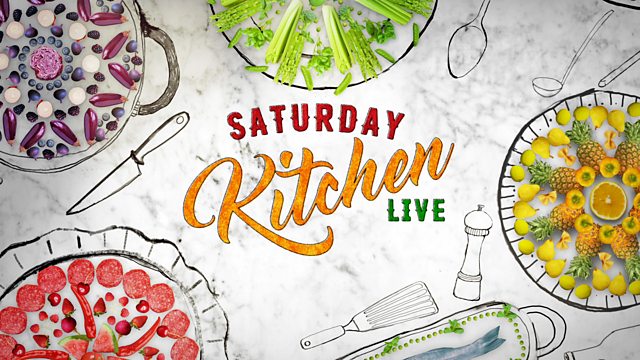 Saturday Kitchen
Christmas 2