Whole strawberry and vanilla preserve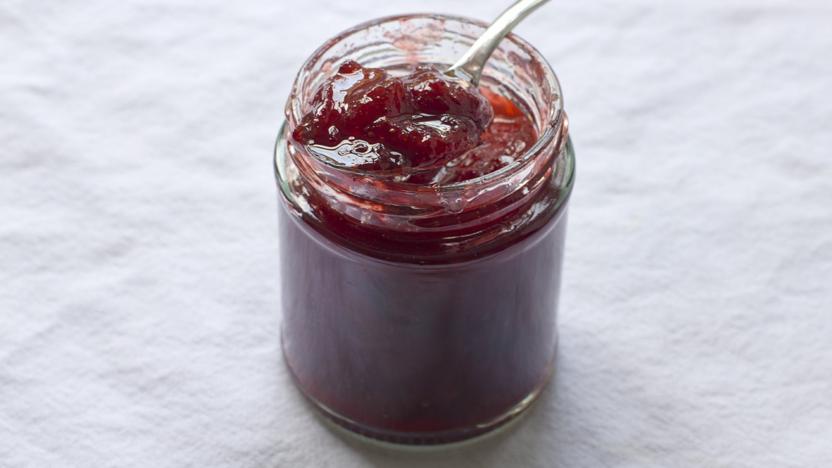 Preparation time
less than 30 mins
Cooking time
30 mins to 1 hour
Serves
Makes 600ml/20fl oz (about 2 jam jars)
The combination of vanilla and strawberry makes this jam perfect for using in desserts. It's also lovely spread on fresh warm scones or spooned into yoghurt at breakfast. You'll need a jam thermometer for this recipe.
Preparation time
less than 30 mins
Cooking time
30 mins to 1 hour
Serves
Makes 600ml/20fl oz (about 2 jam jars)
Method
Peel and grate the pears, minus the core and pips, into a large saucepan. Cover with 500ml/18fl oz water, bring to the boil and cook for about 15 minutes, or until the pear strands are tender and the water has almost evaporated.

Add the strawberries, and boil for another five minutes, or until the berries are very tender and the liquid has almost evaporated again.

Add the sugar and lemon juice, bring to the boil and cook until the mixture reads 105C/220F on a sugar thermometer. Stir frequently to check the mixture isn't sticking on the bottom of the saucepan.

Stir in the vanilla seeds, then leave to cool for 2-3 minutes. Spoon the jam into hot, clean jars while the jam is hot, and seal immediately.

Leave the jam for a day before eating, and after opening store it in the refrigerator.