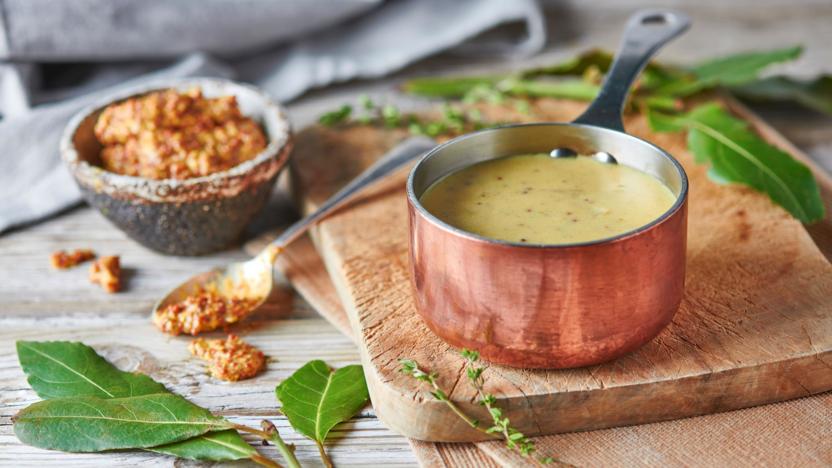 This whisky sauce makes a great accompaniment to haggis or Balmoral chicken, and of course neeps and tatties. It's also perfect with other meats like steak and pork tenderloin, or even a nut roast.
Method
Place a large saucepan over a medium heat and cook the shallots and celery in the olive oil. Fry gently for 5 minutes, stirring occasionally, without colouring the vegetables.

Add the thyme and bay to the pan, taking care as they might crackle a little, then stir and cook for 2 minutes.

Pour in the chicken stock and reduce the liquid by half. This should take about 5 minutes.

Stir in the cream and then gently simmer the mixture for 20 minutes, reducing the liquid by one third. Take care not to let it boil and stir every couple of minutes.

Remove the sauce from the heat and strain it through a sieve into a clean pan, discarding the cooked vegetables and herbs.

Place the sauce back on the heat and stir in the whisky along with both types of mustard. Cook for a further 5 minutes before seasoning with salt and white pepper to taste and serving.