Warm, spiced oranges with labneh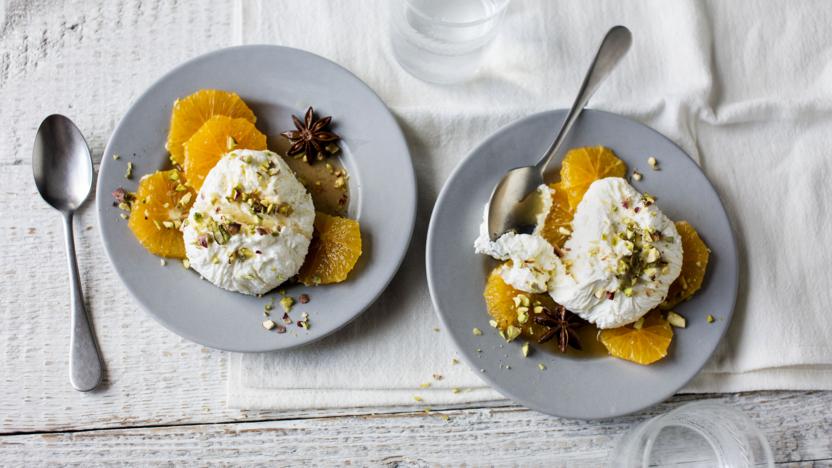 Labneh is a thick strained yoghurt that is easy to make using natural yoghurt. Topped with warm spiced oranges it makes a wonderful breakfast or light dessert.

With a GI of 39 this meal is high protein, low GI and provides 193 kcal per portion.
Method
For the labneh, line a sieve with a single layer of muslin cloth and place over a bowl. Spoon the yoghurt into the sieve and tie up the ends of the cloth. Leave to drain in the fridge overnight.

Cut one of the oranges in half and squeeze all the juice – you should end up with 4-5 tbsp. Peel the remaining oranges and cut into thin slices.

Pour the juice into a small saucepan and stir in the cinnamon, star anise and vanilla extract.

Place over a medium heat and simmer for 1-2 minutes, stirring occasionally. Add the orange slices and warm through gently.

Divide the labneh between two small dishes. Top with the warm spiced oranges and juice and scatter the nuts on top.