Walnut and coffee Swiss roll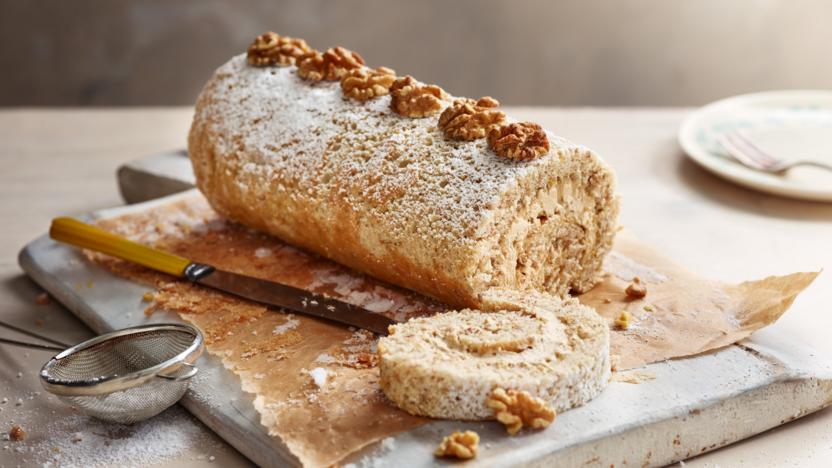 This novel Swiss roll combines coffee cream with the delightful crunch of roasted walnuts, some cooked into the sponge and some added as decoration.
Ingredients
For the filling
Method
Preheat the oven to 200C/180C Fan/Gas 6. Butter a 34x22cm/13x8½in Swiss roll tin and line with baking parchment.

Roast the walnuts in the oven for 5 minutes, or until a shade darker and aromatic. Let cool, then finely chop half of the walnuts.

Using an electric whisk or stand mixer with the whisk attachment, whisk the sugar and eggs together until pale, thick and creamy and at least doubled in volume. This will take 8–10 minutes.

Sift a few tablespoons of flour at a time into the bowl, and very gently fold into the mixture using a large metal spoon. When all the flour has been incorporated, gently fold in most of the chopped walnuts and the butter. Be patient and do not knock out too much air.

Transfer the mixture to the prepared tin and smooth out using the back of a spoon. Bake for 10–12 minutes until golden-brown and slightly springy to the touch. Do not leave to cool.

While the sponge is still warm, place a large sheet of baking parchment on your work surface and dust liberally with caster sugar. Supporting it with your hand, carefully invert the sponge onto the parchment. Gently peel off the top layer of parchment. Trim the very outer edge of the sponge with a sharp knife. Score a line 2cm/¾in in from the short end of the sponge closest to you, but do not cut all the way through. Using the parchment, tightly roll up the sponge and leave to cool, seam-side down.

For the filling, mix the coffee and boiling water to form a paste. In a large bowl, whisk together the cream, icing sugar and coffee paste until soft peaks form. Cover and refrigerate until needed.

Gently unroll the cooled sponge. Spread the cream over the surface, leaving a 1–2cm/½–¾in border all round. Scatter over the remaining chopped walnuts. Roll up the sponge again and place on a serving plate, seam side down. Arrange the whole walnuts on top and dust with icing sugar before serving.
Related Recipes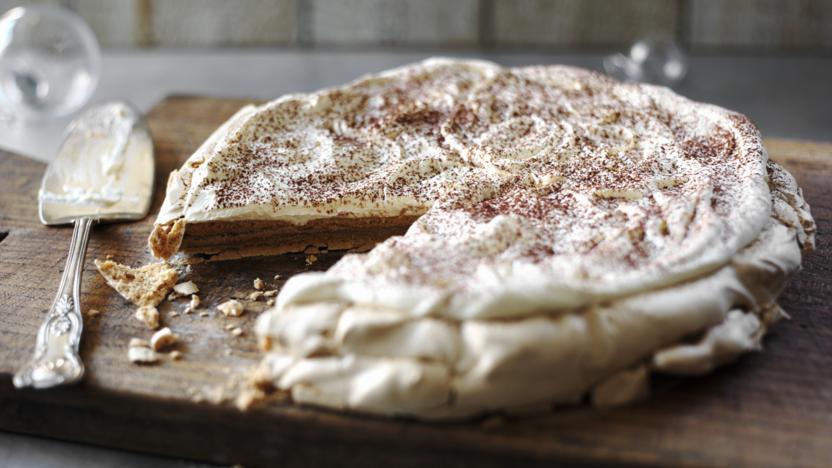 See more Recipes using coffee recipes (17)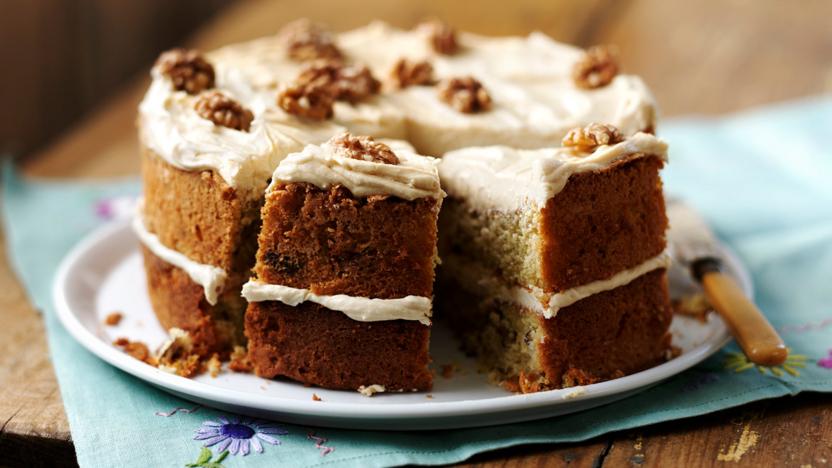 See more coffee cake recipes (8)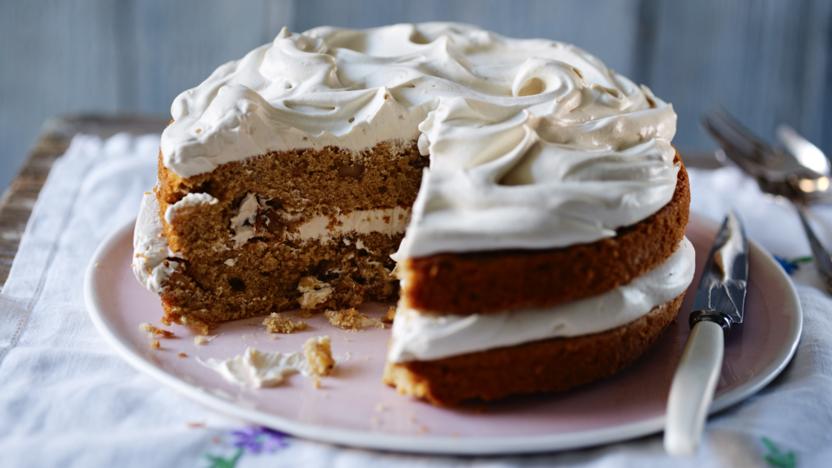 See more walnut recipes (205)