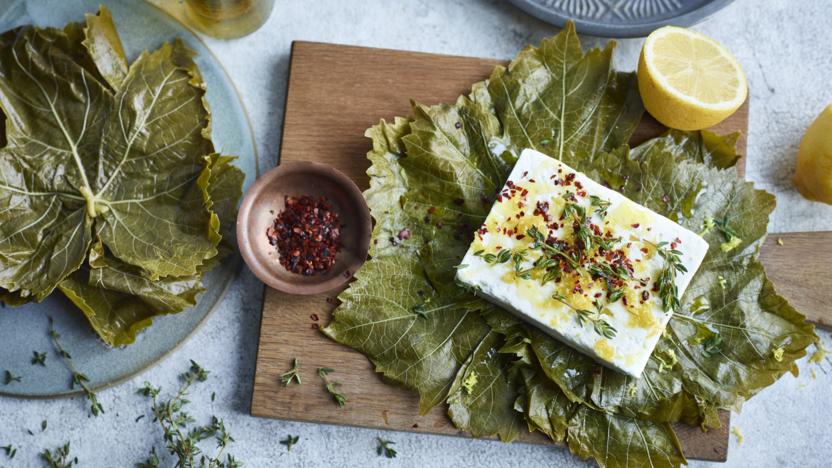 Salty feta is flavoured with chilli, lemon and garlic, wrapped in vine leaves and baked. Perfect for two to share with a salad.
Method
Preheat the oven to 220C/200C Fan/Gas 7 and line a baking tray with baking paper.

Lay out all but one of the vine leaves on a chopping board, ensuring they overlap one another slightly. Place the feta in the centre. Grate the lemon directly over the cheese ensuring it falls evenly over the surface. Gently drizzle over the garlic oil trying to keep it on the same surface of the cheese rather than allowing it to spill over the edges. Sprinkle over the chilli flakes and then the thyme leaves.

Carefully wrap the feta in the vine leaves to make a neat parcel. Wrap with the remaining vine leaf to secure the parcel.

Place on the prepared tray and bake for 22–25 minutes. Serve the parcel whole and share.