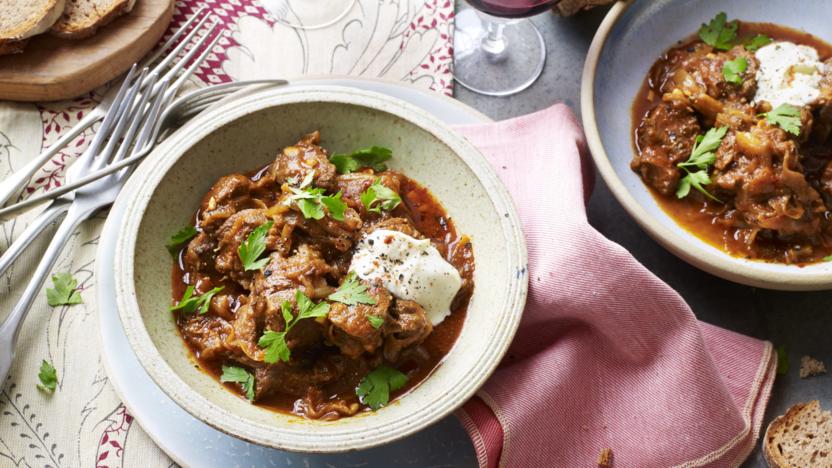 The people of Vienna love goulash so much they've taken the Hungarian dish and made it their own. The secret is to use lots of onion. If you don't like your food too hot, then reduce the amount of paprika to suit your taste.
Method
Heat the lard in a large pot and fry the onions until they are deep golden brown. Add the garlic, cook for a minute, then add the tomato purée, paprikas, crushed caraway seeds, sugar, salt, pepper and vinegar and cover with 1 litre/1¾ pints of water.

Bring to a boil, then add the beef. Turn down to a gentle simmer and cook for 2½ hours. Check the pan fairly frequently and stir, adding more water to cover the meat if necessary. Check the meat for tenderness, if not tender add a little more water and cook for a little longer. Remove the meat when done and, if needed, continue to cook the liquid to thicken the sauce.

Serve the goulash sprinkled with a little chopped parsley with new potatoes, spatzle or dark rye bread. Top with a spoonful of soured cream
This recipe is from...
Recipes from this episode