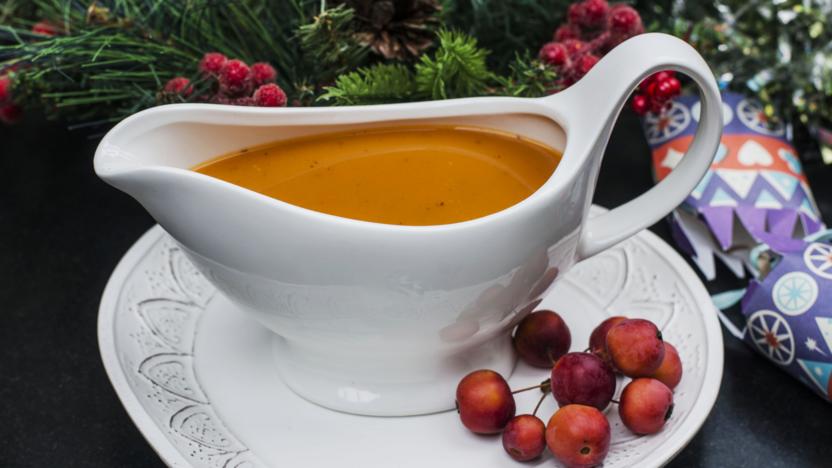 Don't think you can make mouthwatering gravy without meat juices? This veggie gravy recipe will prove you wrong!
Method
Finely chop the vegetables and fry in the oil over a medium heat along with the herbs for about 10 minutes or until they start to brown.

Add the tomato purée and fry for 30 seconds.

Stir in the flour, frying for 1 min, then pour in the stock. Add the alcohol, mixing well to dissolve the flour and avoid lumps.

Simmer for 5 minutes until you have a thickened sauce. Then add the yeast extract or soy sauce.

Pour through a sieve into a clean pan. Season with salt and pepper before serving.
Recipe Tips
To thicken your gravy further, at the end stir in mashed boiled potato (or leftover mash).