Vegetable korma with homemade chapatis
Ingredients
For the chapatis
For the vegetable korma
1 tbsp ghee
1 small onion, peeled, chopped
½ green chilli, finely chopped
4cm/1¾in piece fresh ginger, peeled, julienned
3 garlic cloves, peeled, finely chopped
½ tsp garam masala
½ tsp ground fenugreek
¼ tsp ground cumin
¼ tsp mustard seeds (whole)
pinch asafoetida
small handful curry leaves (available from some supermarkets and from Asian grocers)
1 aubergine, peeled, chopped
1 butternut squash, peeled, seeds scooped out, chopped
3 mixed peppers (yellow, green and red), cores removed, chopped
80g/2¾oz sweet potatoes, peeled, chopped, parboiled
150g/5oz okra, trimmed
150g/5oz green beans, trimmed
½ cinnamon stick
1 x 400ml/14fl oz can coconut milk
salt and freshly ground black pepper
To serve
Method
For the chapatis, in a bowl, mix together the chapati flour, gram flour and salt. Add a splash of groundnut oil to the mixture and stir to combine.

Gradually add the water in a thin stream until the mixture comes together as a dough. (NB: You may not need to use all of the water.)

Turn out the dough onto a lightly floured work surface and knead lightly until soft and elastic. Cover the bowl with a damp tea towel and set aside for 10 minutes to rest.

When the dough has rested, divide it into 12 equal pieces.

Dust each dough ball with flour, then roll each out, one at a time, onto a heavily floured work surface, until it forms a circle about 20cm/8in in diameter. Stack the rolled chappatis onto a plate, separating each with a sheet of greaseproof paper.

Heat a large frying or griddle pan. When the pan is hot, add the chappatis, one at a time, and grill for 2-3 minutes on each side, or until golden-brown or until griddle marks appear on both sides. Keep warm until needed.

Meanwhile, for the vegetable korma, heat the ghee in a large frying pan over a medium heat. When the ghee is foaming, add the chopped onion, chilli, ginger and garlic. Fry for 1-2 minutes, stirring well.

Add the garam masala, fenugreek, cumin, mustard seeds, asafoetida and curry leaves and stir well. Continue to fry for 2-3 minutes, or until the onions have softened and the spices are fragrant.

Add the chopped aubergine, butternut squash, peppers and parboiled sweet potato. Continue to cook for 4-5 minutes, stirring regularly.

Add the okra and green beans and cook for a further 3-4 minutes.

Add the cinnamon stick, pour over the coconut milk and stir well. Season, to taste, with salt and freshly ground black pepper, then bring the mixture to a gentle simmer. Continue to simmer for 12-15 minutes, or until the sauce has thickened. (Discard the cinnamon stick.)

To serve, spoon the vegetable korma into the centre of four to six serving plates. Sprinkle over the ground almonds and chopped coriander. Serve the chappatis alongside.
Related Recipes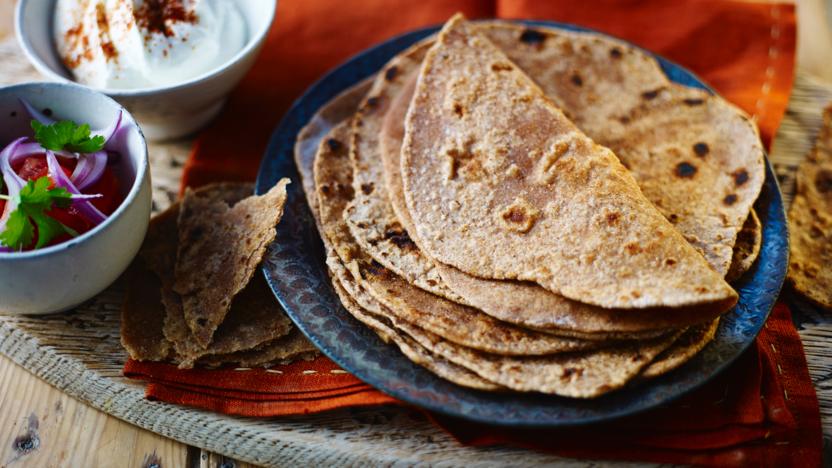 See more chapatis recipes (3)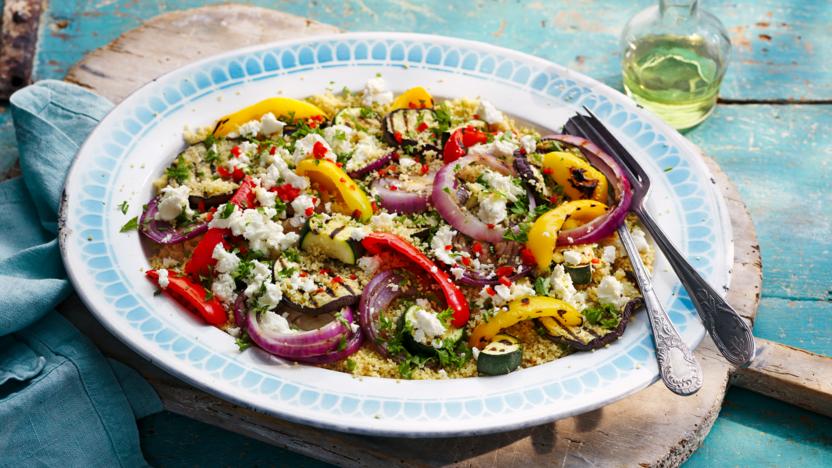 See more aubergine recipes (227)
This recipe is from...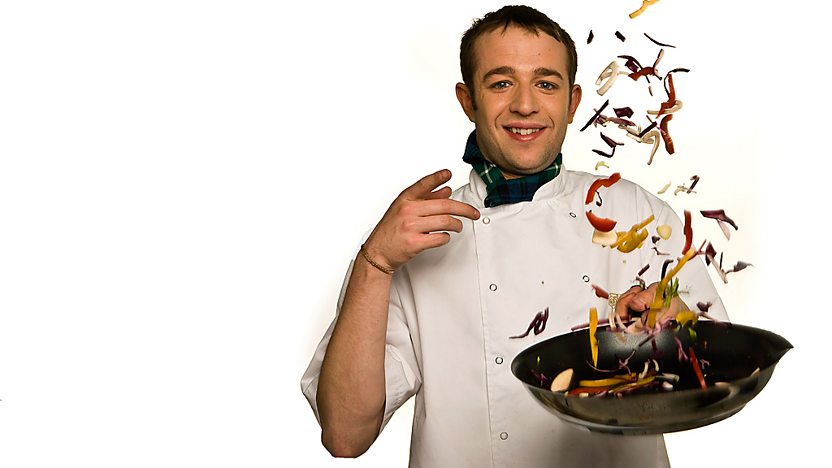 Virgin Cooks
1. The Brennans