Sausage and bean casserole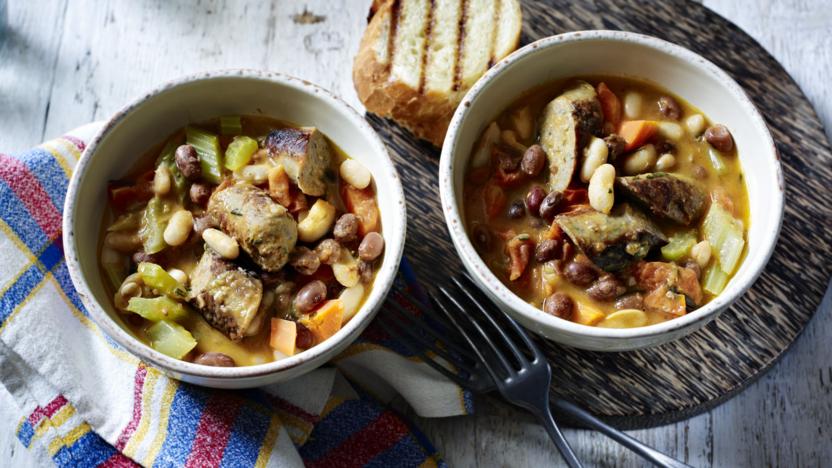 Preparation time
less than 30 mins
Cooking time
10 to 30 mins
This hearty bean stew is full of flavour and very easy to make - perfect for a midweek supper.

Preparation time
less than 30 mins
Cooking time
10 to 30 mins
Ingredients
For the sausage and bean casserole
For the garlic bread
Method
For the casserole, in a large saucepan, heat the olive oil until hot. Shallow fry the sausages, rosemary, garlic and the chilli for one minute.

Add the carrots and celery and fry for a further three minutes.

Add the borlotti and cannellini beans and season with salt.

Add the boiling water, cover with a lid and leave to simmer on a low heat for 20 minutes.

Remove the lid, remove the sausages and cut into three pieces.

Place the sausages back in the casserole with the cherry tomatoes and carry on cooking without the lid on a low heat for another 10 minutes allowing the sauce to thicken.

For the garlic bread, slice the bread approximately 2cm/¾in thick. Brush with extra virgin olive oil and place on a hot griddle until both sides are crusty.

Once ready, rub the garlic over the warm bread.

Serve the garlic bread immediately with the casserole.
Related Recipes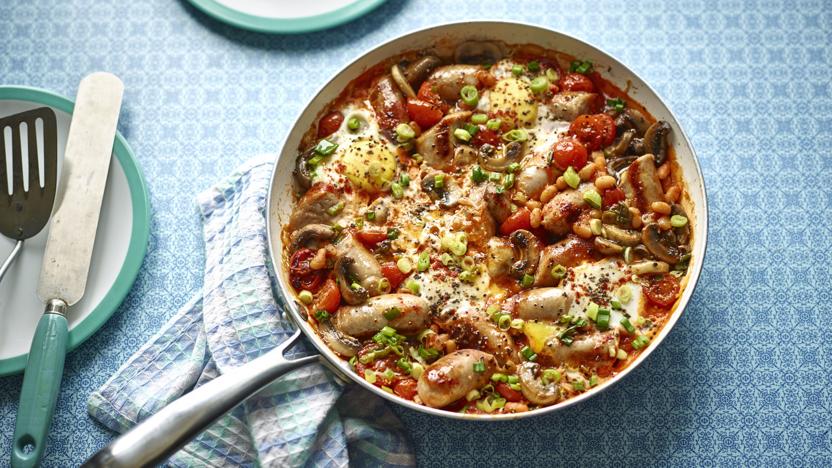 See more Cheap sausage recipes (10)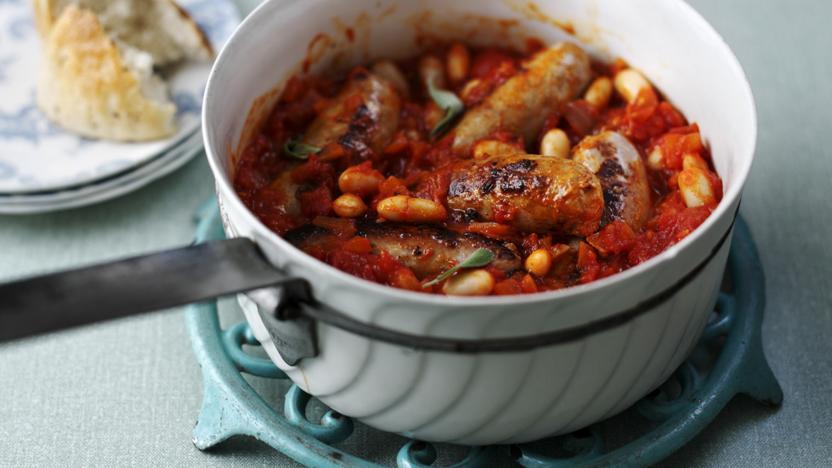 See more sausage casserole recipes (10)