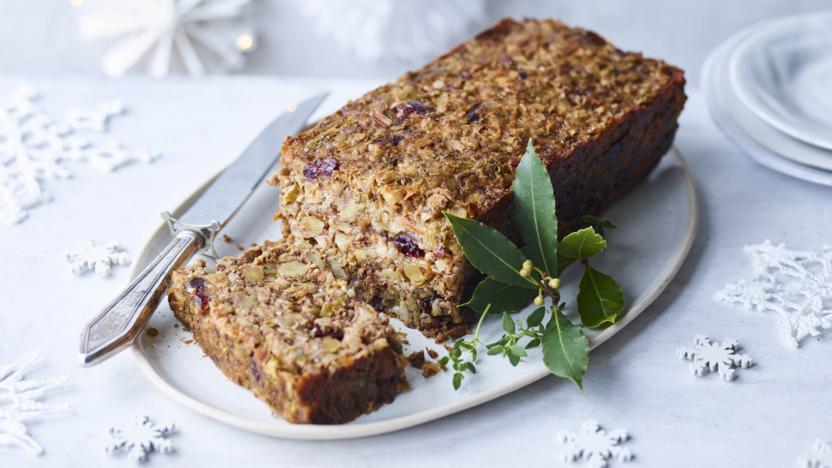 Nut roast is a favourite for a reason. Try this vegan nut roast, which is great served hot for Christmas dinner, or cold for your festive buffet table.

For this recipe you will need a 900g/2lb loaf tin. Each serving provides 525 kcal, 18g protein, 32g carbohydrate (of which 18g sugars), 35g fat (of which 6g saturates), 6g fibre and 0.9g salt.
Method
Put the nuts and stock cube into a food processor and blitz on the pulse setting until chopped into small pieces, but not fully ground. If you don't have a food processor, chop all the nuts as finely as you can.

Preheat the oven to 200C/180C Fan/Gas 6. Lightly oil then line the base of a 900g/2lb loaf tin with baking paper.

Heat the oil in a large frying pan and gently fry the onion, celery, leek and carrots for 5 minutes, or until softened, stirring regularly. Add the garlic and cook for a few seconds more.

Tip into a mixing bowl and stir in the cashew nut butter. Add the chopped nuts, chestnuts, cranberries, parsley, lemon zest, almond milk and salt. Season with lots of ground black pepper and stir until thoroughly mixed.

Spoon the mixture into the prepared loaf tin. Press down with a spoon firmly to compact the mixture. Cover with foil and bake for 30 minutes. Remove the foil and bake for a further 20 minutes, or until the loaf is hot throughout and lightly browned.

Remove the tin carefully from the oven and cool for 5 minutes before loosening the edges of the loaf with a table knife and turning out onto a board or platter. Cut into thick slices and serve hot with vegan gravy.
Related Recipes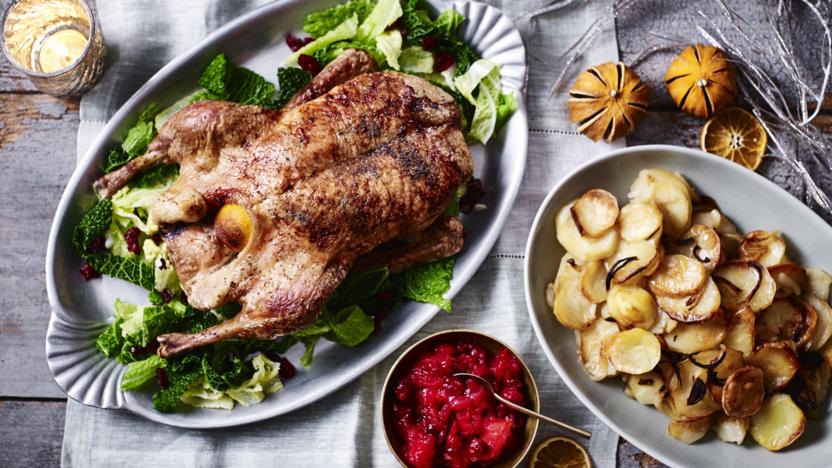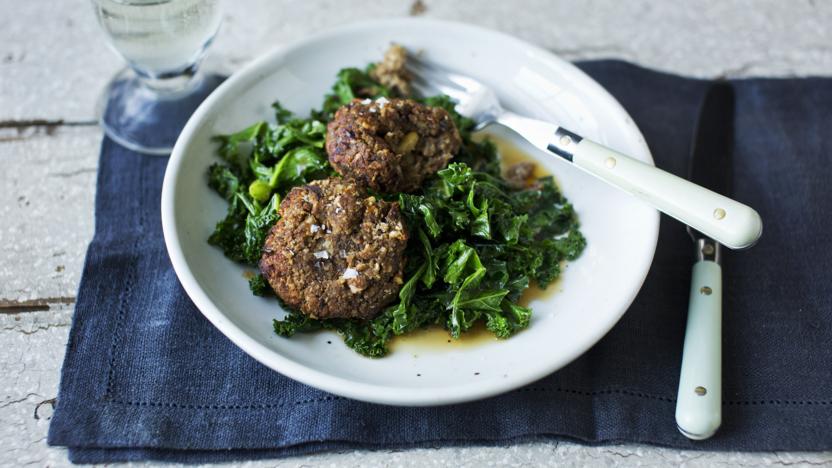 See more nut roast recipes (5)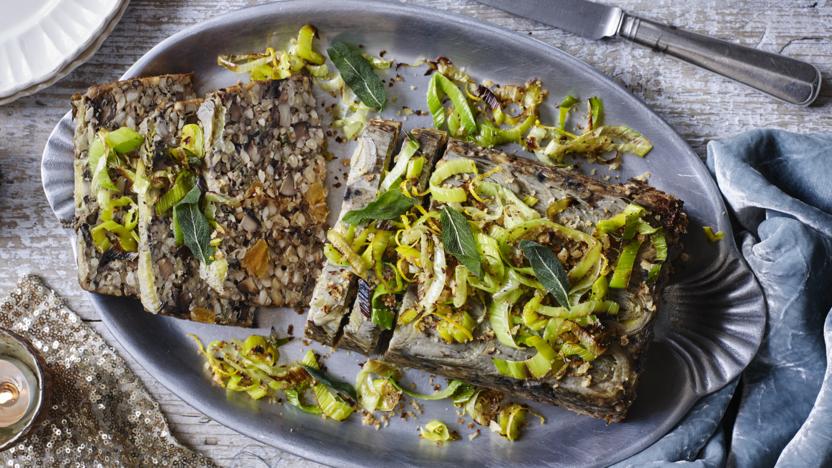 See more mixed nuts recipes (13)