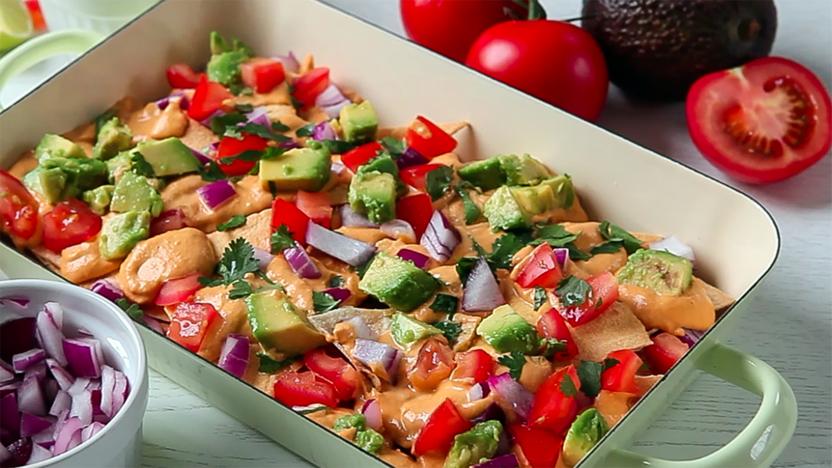 Vegan cheese sauce - yes, you heard right! Easy vegan nachos are great for a party or Friday night telly.
Ingredients
For the nacho sauce
To serve
Method
Preheat the oven to 200C/180C Fan/Gas 6 and line a baking tray with baking paper.

Place the butternut squash onto the baking tray and roast for 30 minutes, or until soft and moisture is being released from the flesh. Set aside to cool.

Meanwhile, spread the tortillas over a few baking trays (ensuring they don't overlap, if possible) and bake for 15–20 minutes, turning half way through cooking.

Remove the skin from the butternut squash flesh and discard. Put the squash into a food processor with the remaining sauce ingredients and blend until very smooth.

Scatter a third of the crispy tortillas into an ovenproof dish, cover with a third of the tomatoes, onion and sauce. Repeat this process until everything has been used up. Top with the avocado and coriander and serve.