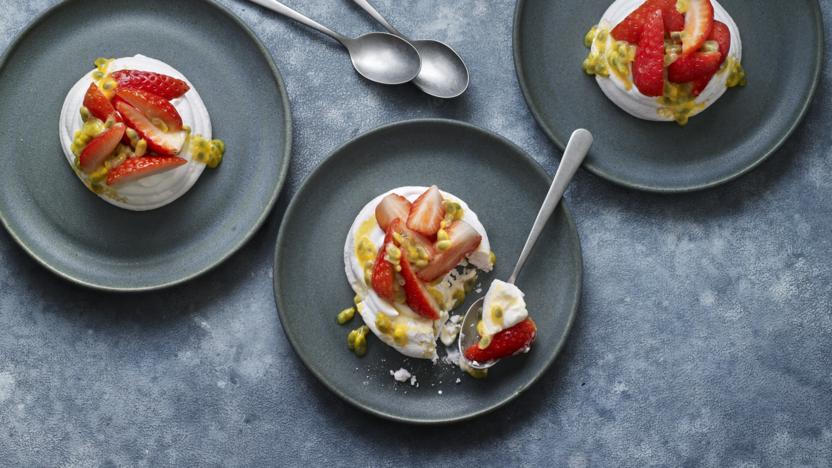 Vegan meringues are easy to make and require little hands on time. These contain relatively cheap ingredients so you can make them all the time.

Each serving provides 163 kcal, 1.5g protein, 13g carbohydrates (of which 12g sugars), 12g fat (of which 10g saturates), 0.7g fibre and trace salt.

Ingredients
For the meringues
For the topping
Method
Preheat the oven to 100C/80C Fan/Gas ¼. Line a large baking sheet with baking paper.

To make the meringues, put a large bowl into the freezer. When it is very cold, pour the aquafaba into the bowl and add the cream of tartar. Whisk using an electric whisk with a balloon attachment for 2 minutes. Slowly begin to add the caster sugar a spoonful at a time, whilst continually mixing on a medium speed. Add the lemon juice and vanilla bean paste and whisk on full speed for at least 8 minutes, until the mixture has more than doubled in volume and holds stiff peaks. You should be able to hold the bowl upside down without it tipping out.

Stir in the food colouring, if using, until swirled into the mixture.

Use the chickpea can to draw circles onto the baking paper. Pack the meringue mixture into a piping bag and pipe into the middle of each circle until it gets close to the edges. Put the baking tray in the oven straight away and bake for 2 hours. Leave the meringues to cool on the baking sheet.

To make the topping, put the coconut cream into a chilled bowl and whisk until fluffy. Add the agave syrup and vanilla bean paste, and whisk again for 1 minute to incorporate. Use immediately or store in a lidded container the fridge.

When ready to serve, spoon the coconut cream over each meringue, then top with strawberries and squeeze over passionfruit, if using.
Related Recipes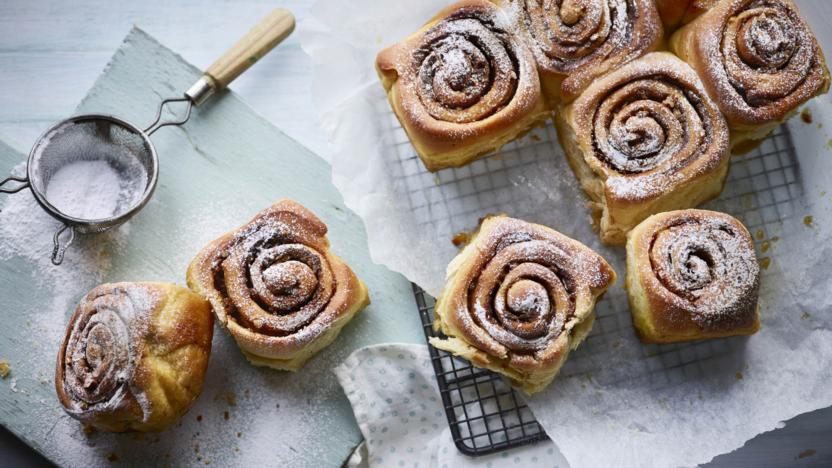 See more Vegan bakes recipes (21)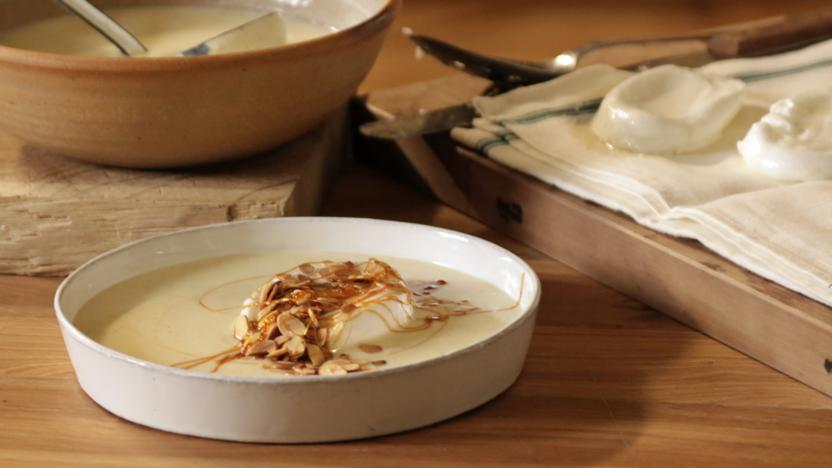 See more meringue recipes (32)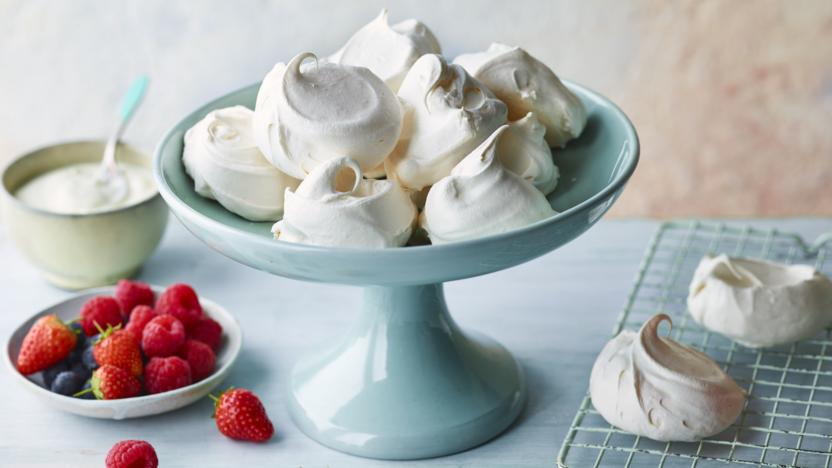 See more aquafaba recipes (5)