Vegan chocolate ice cream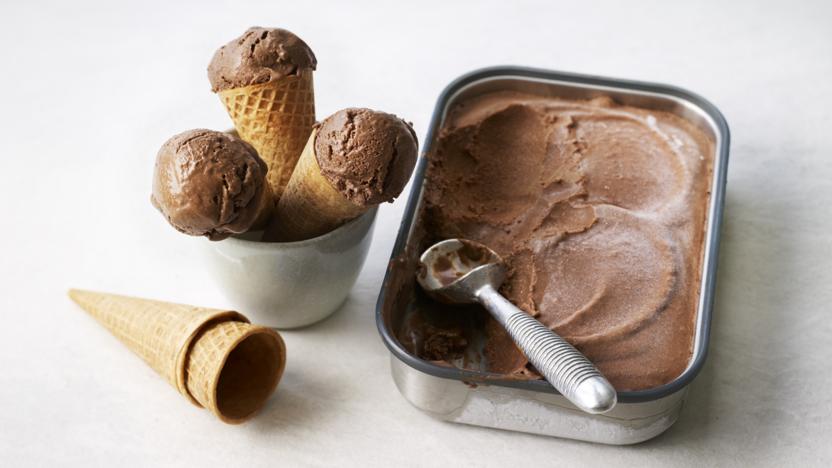 Vegan ice cream like no other! Add vegan chocolate chips and toasted flaked almonds if you like.

Each serving provides 175 kcal, 4g protein, 15g carbohydrate (of which 8g sugars), 11g fat (of which 7g saturates), 2g fibre and 0.3g salt.
Method
Pour 450ml/16fl oz of the coconut and almond milk, the coconut cream, syrup, almond butter and vanilla into a medium saucepan. Add the salt and slowly bring to a simmer, stirring, until smooth.

Whisk the cocoa, cornflour and reserved coconut and almond milk in a jug, until smooth. Add to the pan and continue to whisk until smooth. Cook at a gentle simmer, stirring constantly, until the mixture is the consistency of double cream.

Leave to cool before covering and leaving in the fridge for at least 2 hours.

Transfer the mixture to an ice cream maker and churn according to the manufacturer's instructions. If you don't have an ice cream maker, put it on a baking tray and freeze, whisking it every 2 hours.

Scoop the ice cream into a freezerproof container and freeze until firm.