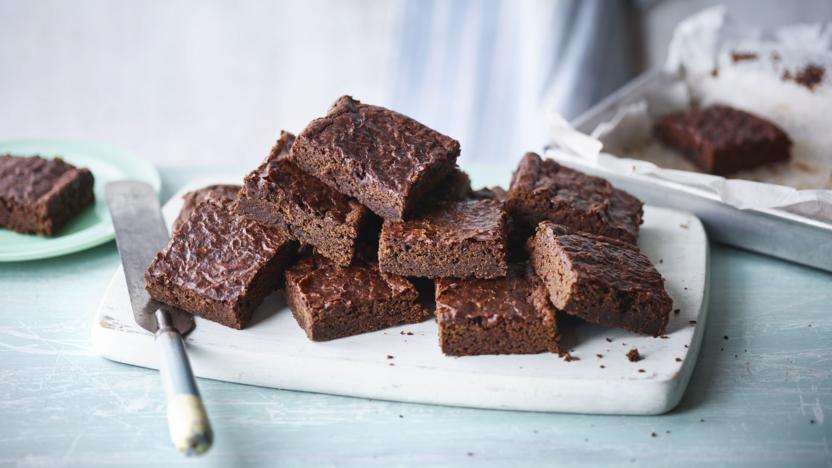 Preparation time
less than 30 mins
Cooking time
30 mins to 1 hour
A go-to recipe for a fudgy and rich vegan brownie that's perfect for a bake sale or a decadent dessert.

You will need a 20 x 30cm/8 x 12in baking tin. Each serving provides 374 kcal, 3.5g protein, 48g carbohydrate (of which 37g sugars), 18.5g fat (of which 6.5g saturates), 2g fibre and 0.25g salt.
Preparation time
less than 30 mins
Cooking time
30 mins to 1 hour
Method
Preheat the oven to 170C/150C Fan/Gas 3. Grease a 20 x 30cm/8 x 12in baking tin and line the base and sides with baking parchment.

In a small bowl, combine the ground flaxseed with 9 tablespoons cold water and whisk together. Set aside for 10 minutes.

Melt the chocolate in a heatproof bowl set over a pan of barely simmering water – do not allow the bowl to come into contact with the water. When almost all of the chocolate has melted, add the dairy-free margarine and remove the bowl from the heat to allow the margarine to melt into the chocolate.

Add both types of sugar to the chocolate along with the maple syrup and vanilla extract and mix until smooth.

Sift the flour, baking powder and salt into the bowl, add the soaked flax seed and the milk and mix until thoroughly incorporated and the mixture is smooth.

Spoon the batter into the prepared tin and spread level with the back of a spoon. Scatter with chocolate chips, if using, and bake on the middle shelf of the preheated oven for 30 minutes, or until lightly risen and set – the middle might still be slightly soft but this is ok – the brownies will be fudgy.

Leave the brownies to cool completely in the tin, then transfer to a board and cut into squares.
Related Recipes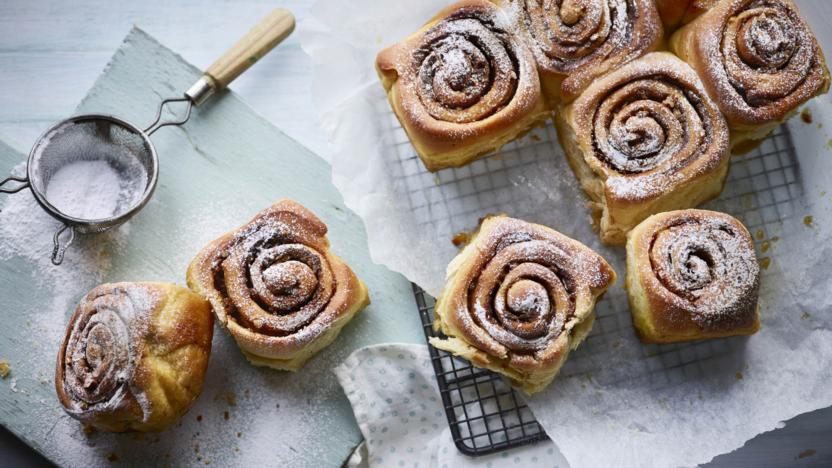 See more Vegan bakes recipes (21)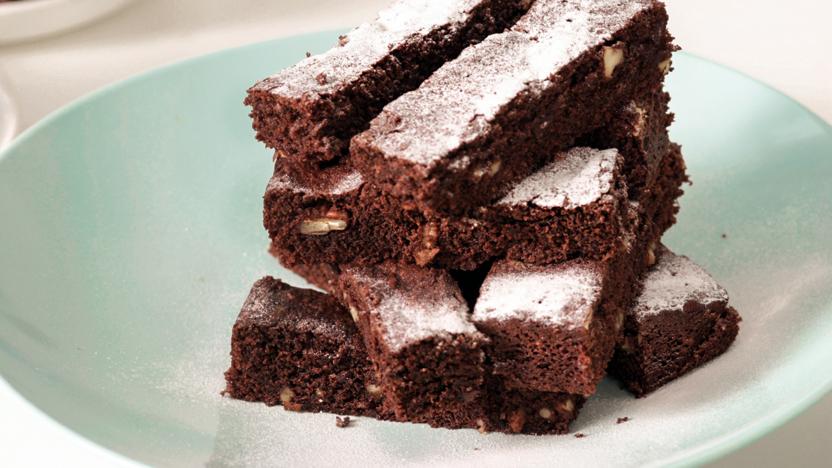 See more chocolate brownies recipes (28)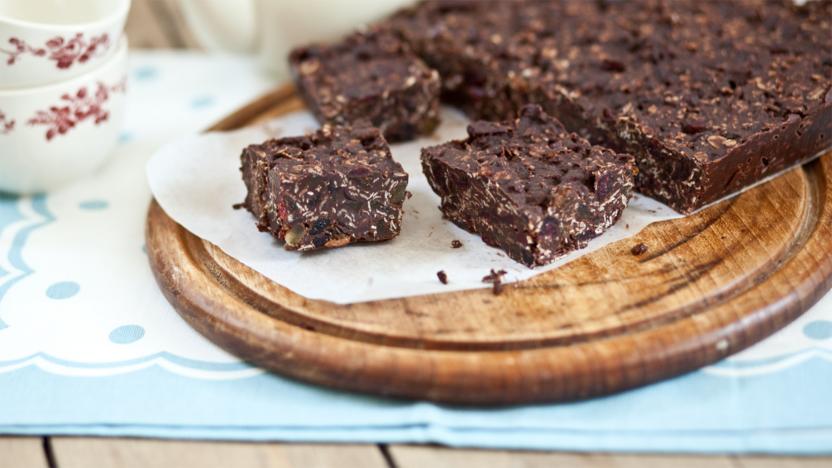 See more dark chocolate recipes (362)