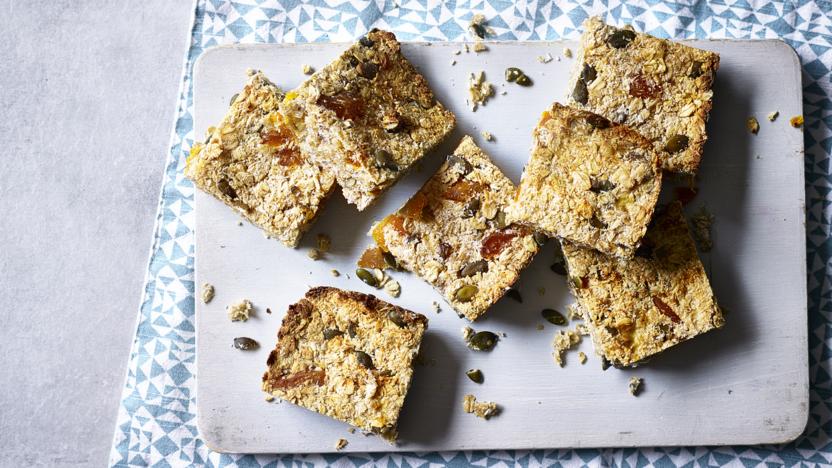 These easy, healthy vegan flapjacks use a mixture of mashed bananas and coconut oil instead of traditional butter, but keep the classic addition of golden syrup for a bit of extra sweetness. If you're avoiding refined sugar, swap the golden syrup for equal parts maple syrup.
Method
Preheat the oven to 180C/160C Fan/Gas 4 and line a 20x20cm/8x8in square tin with baking paper.

In a large mixing bowl, use a fork to mash the bananas until smooth. Stir in the golden syrup and coconut oil until combined (first quickly melt the coconut oil on low in the microwave if it is solid at room temperature).

Stir the apricots into the banana mixture with the desiccated coconut, pumpkin seeds, oats and a pinch of flaky sea salt until all of the oats are well coated in the banana mixture.

Pour the mixture into the prepared tin, using the back of the mixing spoon to press it into the corners of the tin and level the mixture to create a smooth surface.

Bake the flapjacks in the oven for 30 minutes, or until the top and edges are golden-brown.

Turn the flapjack out onto a wire rack to cool completely before slicing into 9 squares. Store in an airtight container for up to 3–4 days.
Related Recipes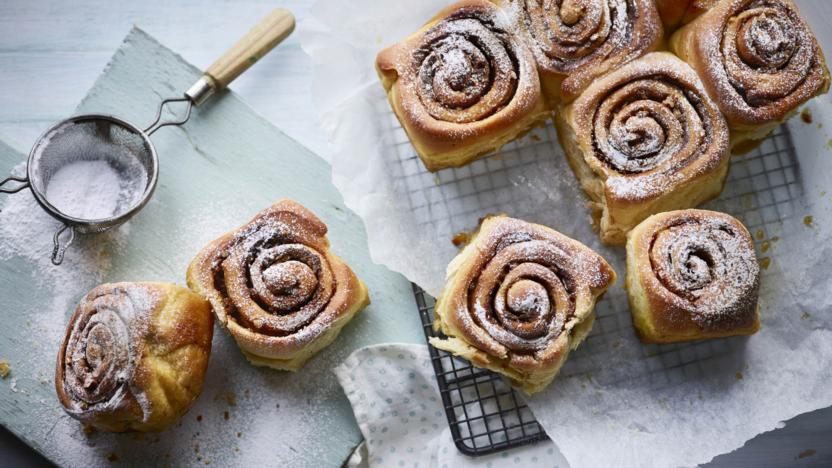 See more Vegan bakes recipes (21)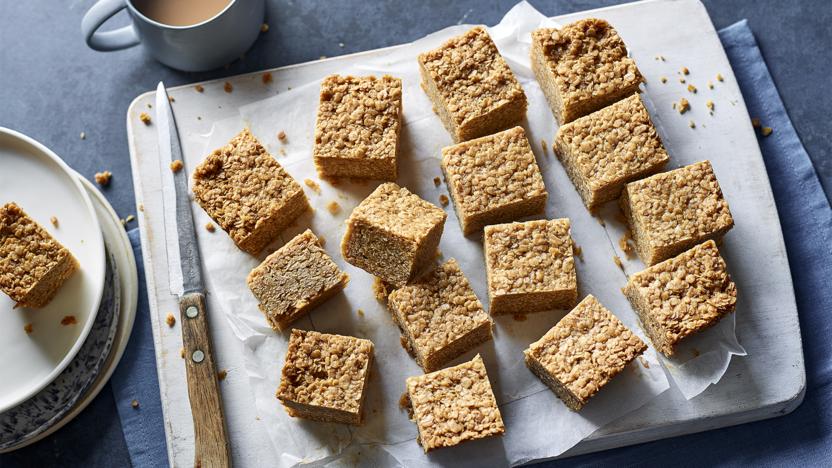 See more flapjacks recipes (17)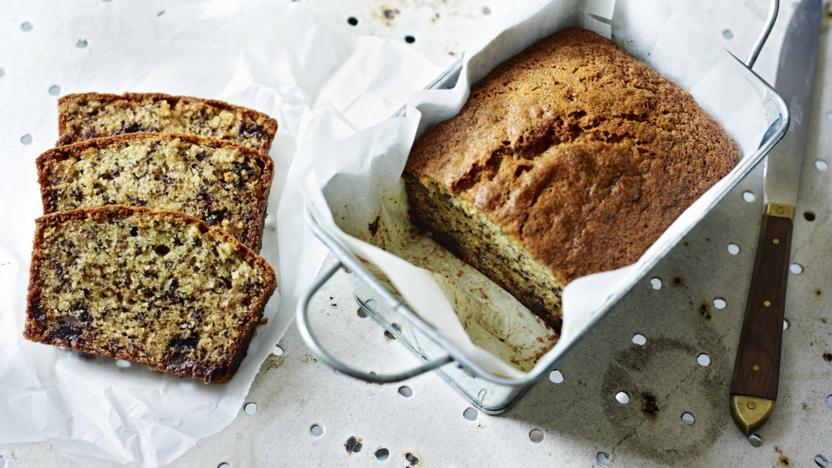 See more banana recipes (128)