Vanilla and bourbon cheesecake
If you want a truly indulgent dessert then look no further than this rich cheesecake topped with chocolate and toffee sauce and caramelised bananas.
Ingredients
For the vanilla and bourbon cheesecake
For the bananas
For the toffee sauce
For the chocolate sauce
To garnish
Method
Preheat the oven to 180C/160C Fan/Gas 4. Butter a 25cm/10in loose-bottomed cake tin.

Cut the sponge horizontally into 2 discs. Use 1 disc to line the prepared cake tin.

In a bowl mix together the sugar, lemon zest, cornflour and sultanas using a wooden spoon, then beat in the cream cheese. Add the eggs one by one, then add the vanilla essence, beating constantly until all the eggs are well incorporated.

Add the vanilla seeds and a generous splash of whisky or bourbon (about 4 tablespoons), if using. Add the cream and beat well until the mixture is smooth. Pour gently over the sponge base in the cake tin.

Sit the tin in a deep baking tray filled with 2-3mm of warm water to help create steam during cooking. Bake for 50 minutes until the top is golden. Remove and leave to cool and set completely before removing from the tin.

For the bananas, just before serving, peel the bananas and pan fry in the butter and sugar until brown and slightly caramelised.

For the toffee sauce, in a pan set over a low heat combine the cream, butter and sugar. When the butter and sugar have melted, whisk in the syrup and treacle.

For the chocolate sauce, melt the chocolate in a bowl set over a pan of simmering water (make sure the bottom of the bowl does not touch the water).

Heat the sugar in a pan with 100ml/3½fl oz water, stirring until the sugar dissolves. Bring to the boil. Stir the sugar syrup into the melted chocolate until smooth and shiny.

Cut the cheesecake into wedges and serve with the bananas and the toffee and chocolate sauce. Garnish with fresh mint.
Related Recipes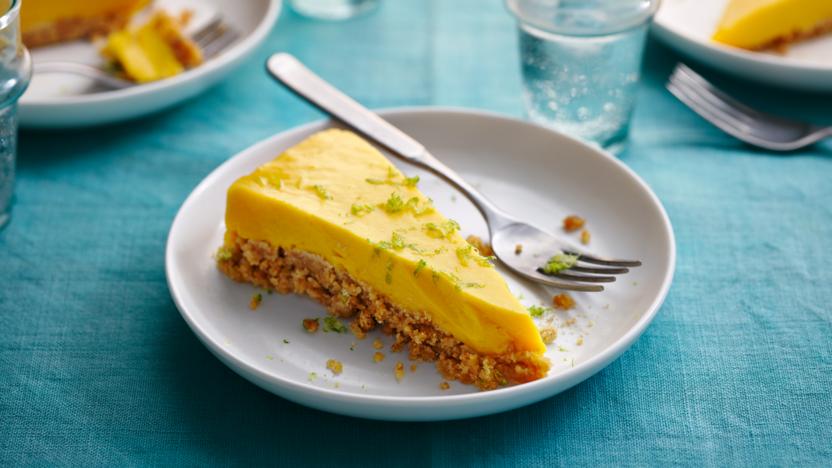 See more cheesecake recipes (69)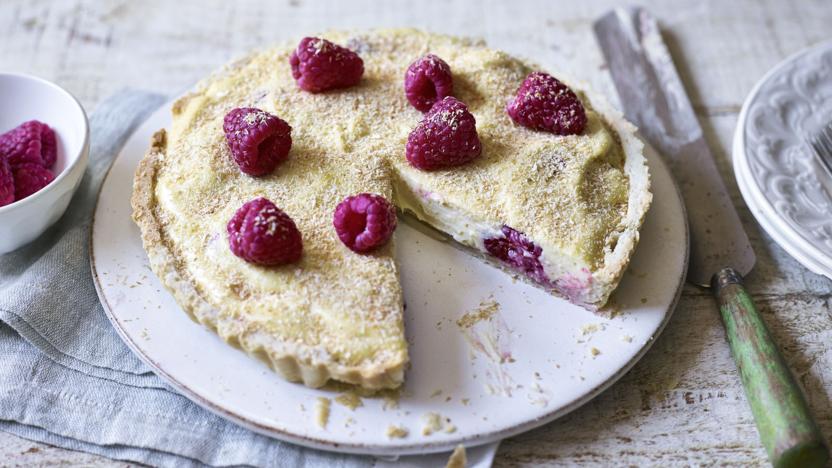 See more vanilla pod recipes (353)