Ultimate English breakfast omelette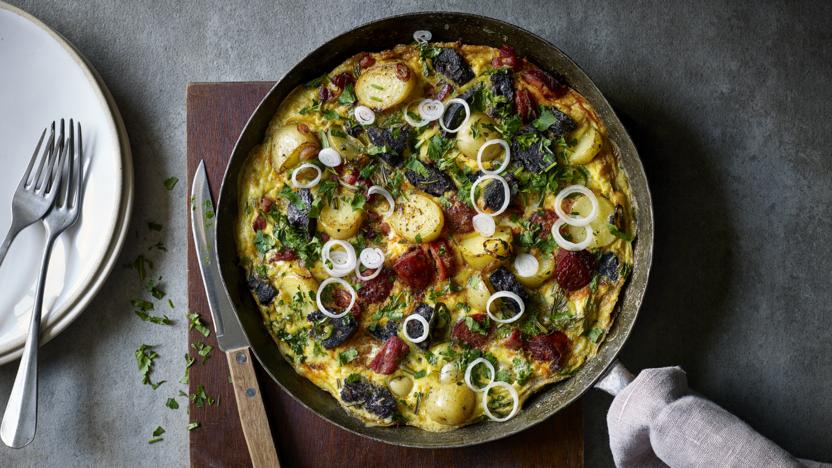 Preparation time
less than 30 mins
Cooking time
10 to 30 mins
There are times when only a one-pan wonder recipe will do. Whether for breakfast or a quick supper, this full English omelette is a good one to add to your repertoire.
Preparation time
less than 30 mins
Cooking time
10 to 30 mins
Method
Cook the new potatoes in salted boiling water for 12–15 until just soft. Drain in a colander then leave to steam dry and cool. When cool, cut them in half and set aside.

Preheat the oven to 220C/200C Fan/Gas 7.

Heat a 25cm/10in ovenproof frying pan on a medium heat and add a little oil. Fry the black pudding until crisp, remove from the pan and drain on kitchen roll. Add the bacon to the pan and fry until it starts to brown and the fat renders out. Add the whole chorizo to the pan and fry with the bacon. The smoky red paprika oil will start to come out of the chorizo. Remove the bacon and chorizo from the pan and drain on some kitchen roll. When the chorizo is cool enough to handle, slice it thinly.

Add one of the sliced banana shallots and the grated garlic to the pan with all of the rendered oil still in it, and cook on a low heat until soft. Add the halved potatoes and stir around, then put the cooked meats back into the pan and add the green chilli.

Pour the eggs into the pan, add the rosemary and half the chopped parsley. Season with salt and pepper and stir slowly over a low heat until it starts to firm up. Put the pan in the oven and cook for 5-8 minutes, or until the eggs are set and puffed up.

Remove the pan from the oven, sprinkle on the remaining raw shallot and chopped parsley. Serve immediately.
Related Recipes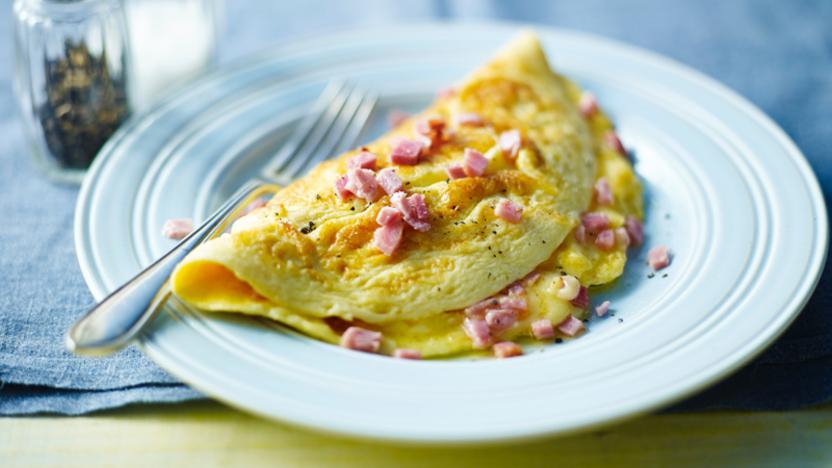 See more omelette recipes (20)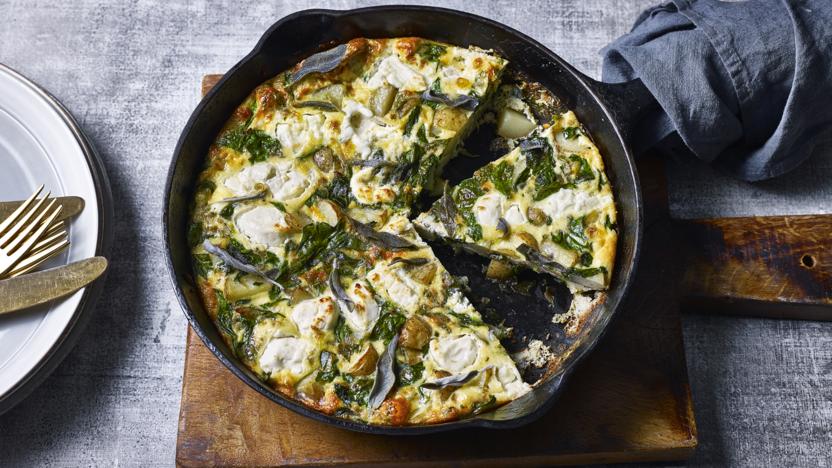 See more new potatoes recipes (242)
This recipe is from...
Recipes from this episode