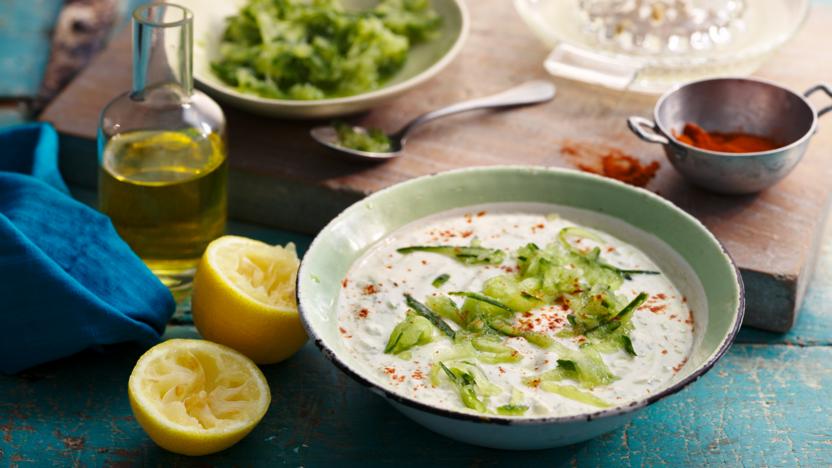 This quick and easy recipe will show you how to make homemade tzatziki, a great accompaniment to Greek dishes.
Method
The best result is achieved by peeling and de-seeding the cucumber before grating. Hang the grated cucumber in muslin cloth or a tea towel in order to squeeze out all the excess liquid, if you like.

Combine the yoghurt, cucumber, lemon juice and garlic. Add a dash of olive oil and sprinkle with paprika.