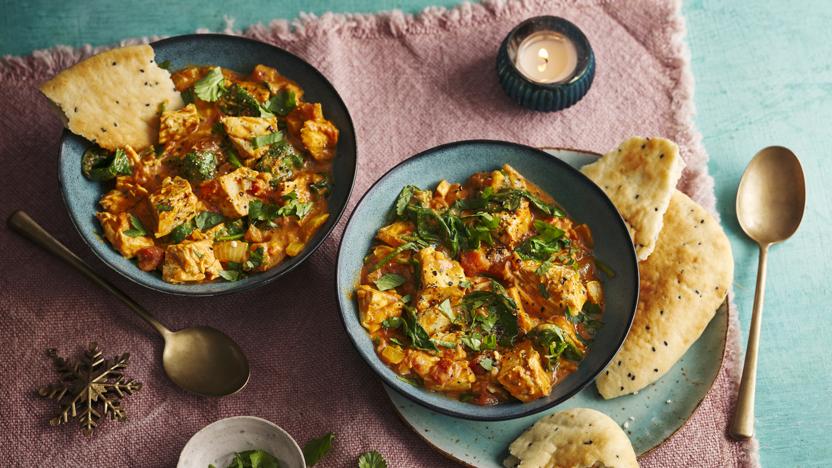 With plenty of fresh ginger, warming spices and tangy yoghurt, this quick and easy turkey curry is a satisfying way to use up leftover turkey. Delicious served with rice or warm naan bread.


Method
Finely chop the coriander stalks and roughly chop the leaves. Place in two separate piles.

In a saucepan over a medium heat, warm the butter and oil and then fry the onion, garlic and ginger. Cook for around 15 minutes, stirring often, until the onion is soft and beginning to caramelise. Add the cumin, turmeric, coriander, cinnamon, coriander stalks and chilli. Fry for a few minutes longer before adding the tinned tomatoes and stock. Season with salt and pepper, bring to a simmer and cook for 20 minutes, or until the sauce begins to thicken and the flavours have mingled.

Stir in the turkey and bring back to a simmer. Finally mix in the spinach, allow to wilt then turn off the heat and stir through the yoghurt and most of the coriander leaves.

Serve the turkey curry hot with the reserved coriander leaves scattered on top.
Recipe Tips
If using leftover roast turkey, remember that poultry should only be reheated once, so any leftover curry will not be suitable for freezing.