Turbot with courgettes, watercress and sweet vinegar dressing
Turbot makes for a special lunch or dinner. A warm dressing is all you need to take it to another level.



Ingredients
For the garnish
For the dressing
Method
To make the turbot, season the fish well with salt and pepper, heat the oil and butter in a frying pan over a medium heat, add the turbot and thyme and fry for 8-10 minutes, turning half-way, until cooked through and golden-brown. Remove the pan from the heat, squeeze over the lemon and baste the fish. Keep warm.

To make the garnish, heat a frying pan over a medium heat and dry fry the courgettes on both sides until golden-brown.

To make the dressing, heat the olive oil and garlic together in a small pan over a low heat. Add the pine nuts and cook until they are lightly coloured and then pour the oil and pine nuts into a bowl. Add the vinegar and sugar to the warm pan and, once the sugar has dissolved, add the raisins, onion and bay leaf. Allow to soften a little over the heat, then add to the oil and pine nuts, add the parsley and season with salt and pepper.

To serve, spoon the dressing over the fish and serve with the courgettes and watercress.
This recipe is from...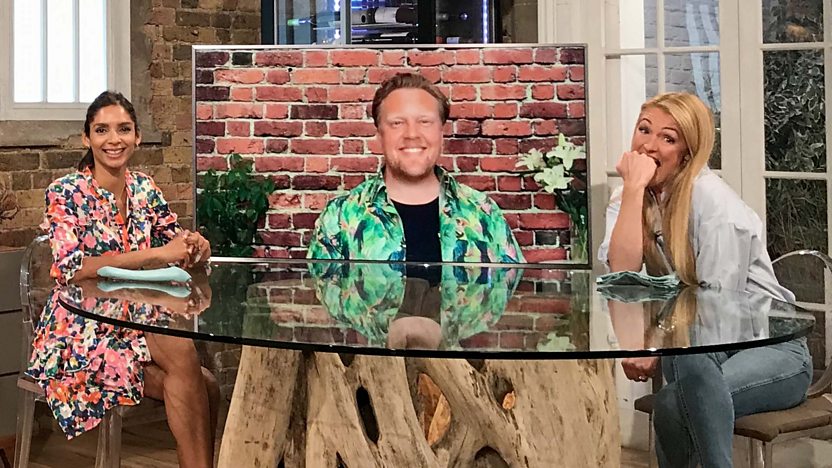 Saturday Kitchen
19/09/2020