Treacle pudding with nutmeg, lemon and lime
The treacle toffee in this recipe melts to give you a lovely, rich topping. If you're short on time, you can also make four smaller, individual puddings by steaming them in the oven.
Ingredients
85g/3oz butter, well softened, plus extra for greasing
115g/4oz caster sugar
2 free-range eggs, lightly beaten
1 nutmeg, grated, plus extra for serving
1 lime, grated zest only
1 lemon, grated zest only
140g/5oz self-raising flour, sifted, plus extra for dusting
1 tsp baking powder
1 tbsp milk, or more if needed
55g/2oz treacle toffee (if not available, use butterscotch or fudge), chopped into small pieces
3 tbsp treacle or golden syrup
To serve
Method
In a bowl, cream the butter and sugar together with an electric hand-held mixer until pale and fluffy.

Add half of the beaten eggs and continue to beat for 1–2 minutes. Stop, scrape the sides of the bowl, then add the remaining beaten egg and continue beating for 1–2 minutes. Scrape the sides again. Add the nutmeg, lime and lemon zest, and beat for a few seconds more.

With a metal spoon, gradually fold the sifted flour and baking powder into the mixture as lightly as you can, keeping to a dropping consistency by adding milk, if needed. Fold in the toffee or fudge pieces.

Bring a large pan of water to the boil and place a steamer with a lid on top.

Butter and lightly flour a 1.2 litre/2 pint pudding basin. Spoon the treacle (or golden syrup) into the bottom of the basin, then add the pudding mixture. Secure the lid and steam gently for three hours, adding more water to the pan if necessary – keep a close eye on the pan so it doesn't boil dry. The pudding is cooked when a skewer inserted into it comes out clean.

Serve with custard and extra nutmeg grated over.
Recipe Tips
For four individual puddings, preheat the oven to 180C/350F/Gas 4 and butter and flour four ovenproof ramekins as above. Divide the treacle between the ramekins, then do the same with the pudding mixture. Place the dishes in a deep roasting tin, pour boiling water into the tin until it comes half way up the sides of the ramekins, then put the tin in the oven for 40 minutes, until a skewer inserted comes out clean.
Related Recipes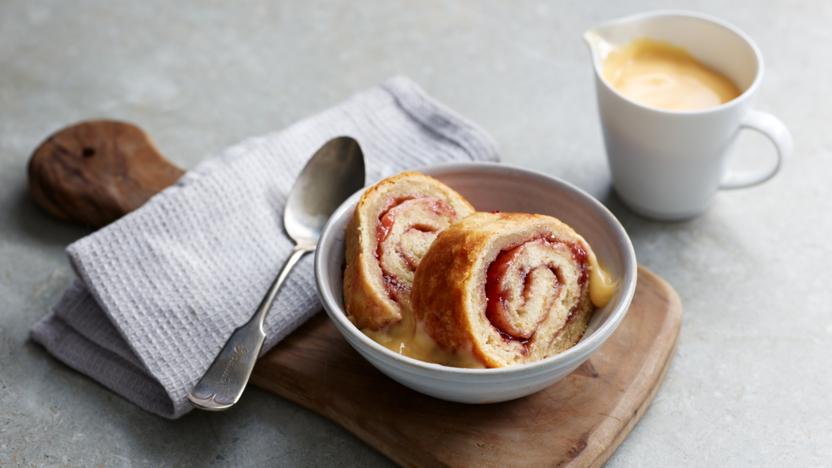 See more steamed pudding recipes (17)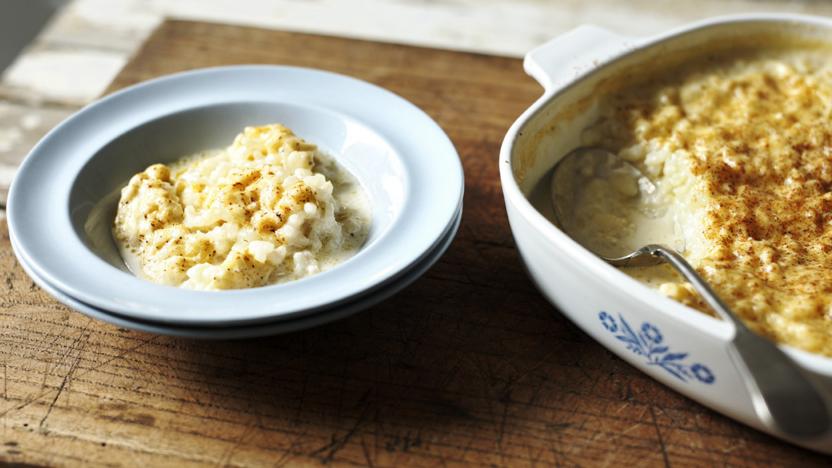 See more nutmeg recipes (426)
This recipe is from...
Recipes from this episode