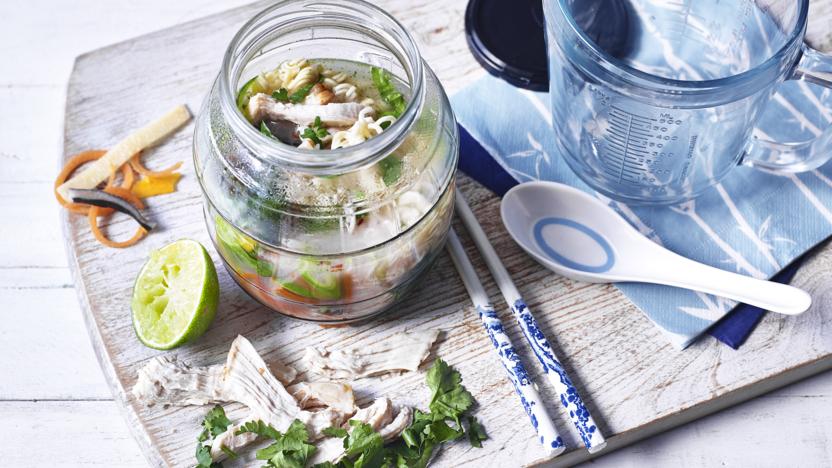 Lunch has never been easier. Simply pour over boiling water and let the magic happen. Lime adds a zingy twist!

You will need a 500ml/18fl oz microwave-proof container with a fitted lid.
Method
Put all the ingredients apart from the chicken and coriander in a heatproof lidded container.

When ready to eat, pour 300ml/10fl oz boiling water over the mixture until just covered. Put the lid on the container and leave for 5 minutes.

Stir well to break up any noodles (caution: the container may be be hot), then put the lid back and leave for 5 minutes.

Add the chicken and stir well. Sprinkle the coriander on top, if using, and serve immediately.