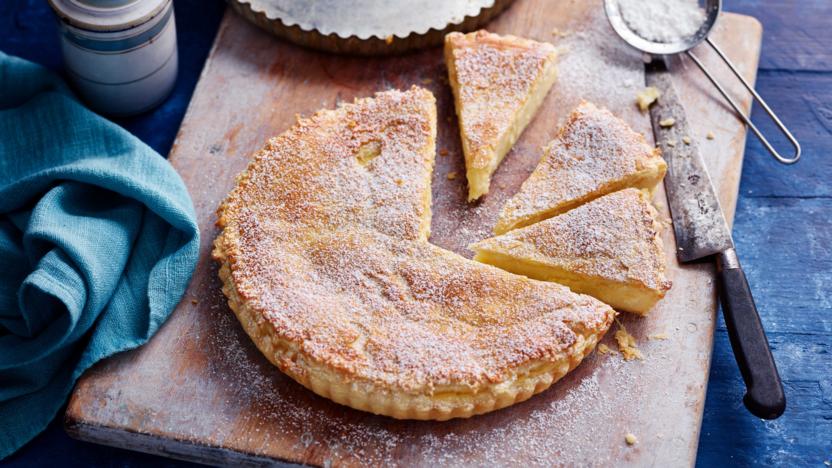 Italian-style tart with a lemon and cinnamon custard topped with lemony pastry.


Ingredients
For the pastry
For the filling
Method
To make the pastry, by hand or using a stand mixer, mix the flour and icing sugar with a pinch of salt, then rub in the butter. Stir in the lemon zest, then mix in the eggs until you have a smooth dough – you might not need all of them. Form into two balls, one slightly larger than the other, and wrap in cling film. Chill for at least an hour, preferably overnight.

Meanwhile, to make the filling, put the milk in a saucepan and add the vanilla pod, cinnamon sticks and lemon zest. Bring to the boil and leave to infuse until the milk has cooled to room temperature.

Whisk the egg yolks and caster sugar together in a heatproof bowl until increased in volume and mousse-like. Sieve in the cornflour and whisk until well combined.

Reheat the milk and strain into a jug, then rinse the saucepan. Pour the milk from a height in a steady stream over the egg and sugar mixture, whisking constantly. Pour the mixture into the saucepan.

Stir constantly over a medium heat for 5 minutes, or until the custard has thickened. Transfer to a jug or bowl and cover with cling film touching the custard to prevent it from forming a skin. Chill until you are ready to bake the tart.

Preheat the oven to 180C/Fan 160C/Gas 4.

Roll out the larger piece of pastry and use it to line a 23cm/9in tart or shallow cake tin – preferably a loose-bottomed one. Trim. Pierce with a fork all over and chill in the fridge for half an hour.

Spread the custard over the base of the tart. Roll out the remaining piece of dough and use it to cover the tart. Dampen the edges with water and crimp together.

Brush the tart with egg white. Bake for 40 minutes. Leave to cool before chilling. Serve dusted with icing sugar.
Related Recipes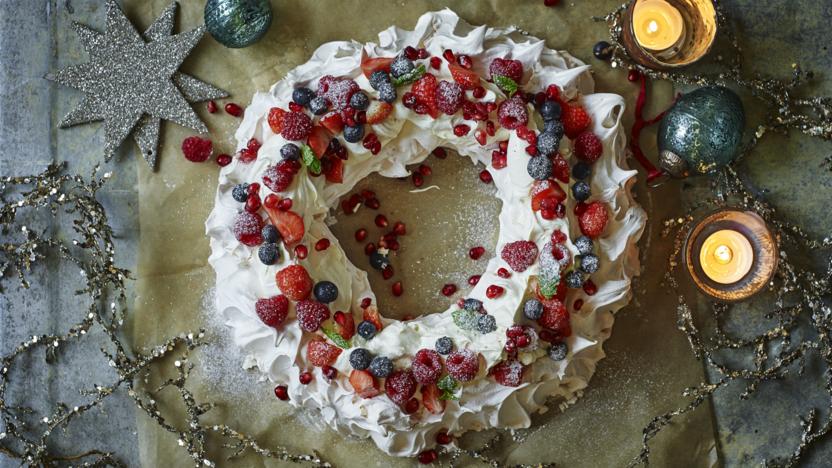 See more Christmas desserts recipes (98)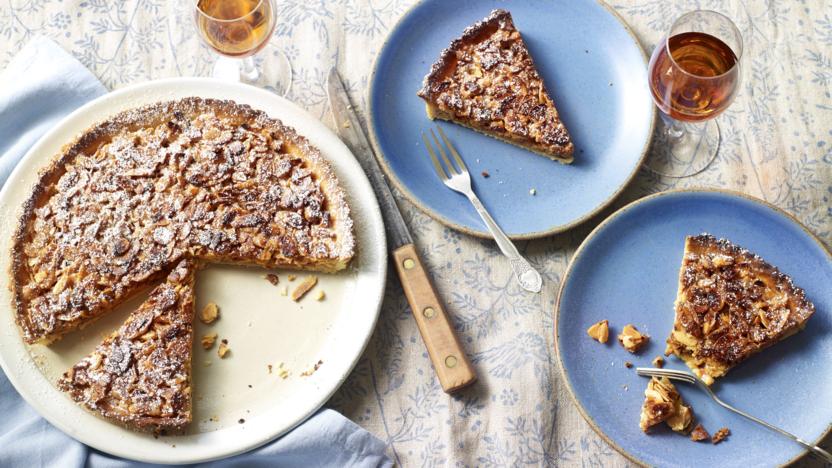 See more tarts recipes (87)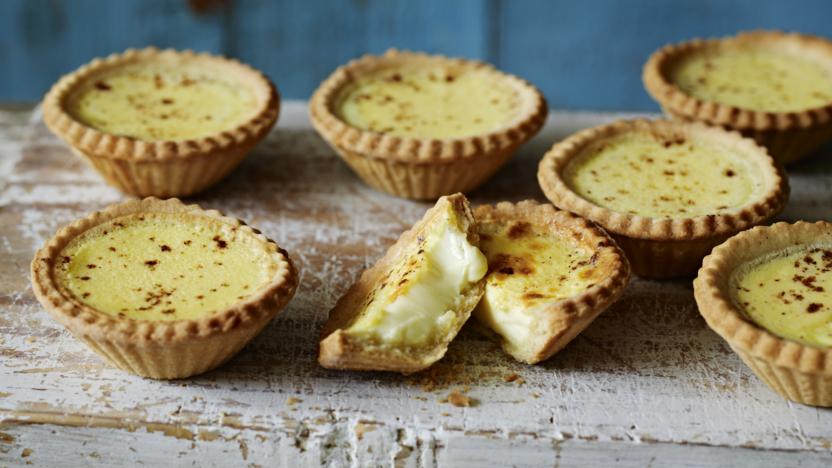 See more egg yolk recipes (904)
This recipe is from...
Recipes from this episode