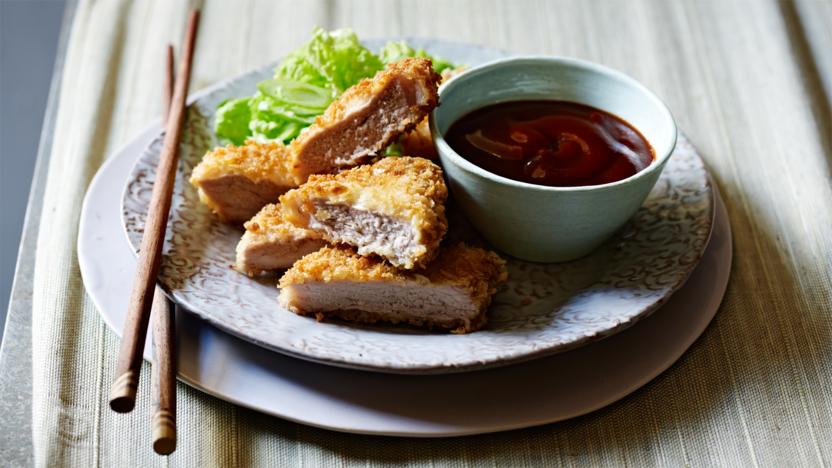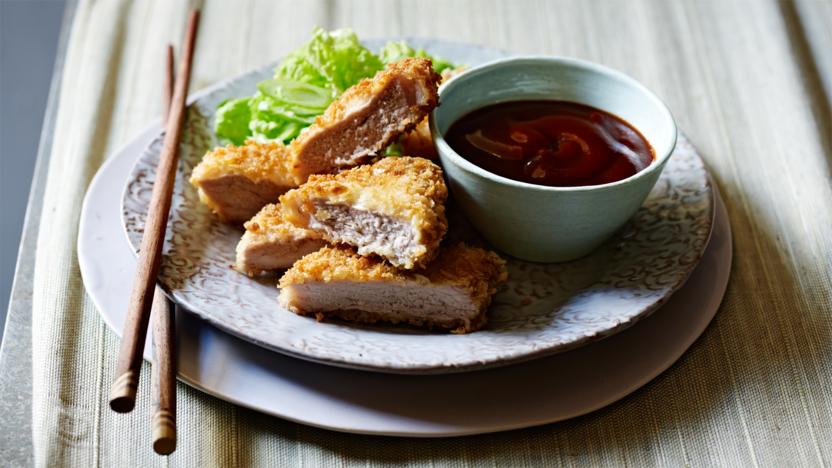 Preparation time
less than 30 mins
Cooking time
10 to 30 mins
Breaded pork comes with a sauce made from tomato ketchup and the fire of ginger and mustard in this easy Japanese recipe.
Preparation time
less than 30 mins
Cooking time
10 to 30 mins
Ingredients
For the tonkatsu sauce
For the pork
To serve
Method
For the sauce, mix all the ingredients together in a small saucepan. Bring to a gentle simmer and cook for five minutes, or until the garlic and ginger are soft. You want the sauce to reach a good pouring consistency.

Strain the sauce through a fine sieve into a small bowl. It will be served at room temperature (so do not place in the fridge). Set to one side until ready to use

For the pork, place the flour, beaten egg and breadcrumbs in three individual dishes. Season the flour well with salt and pepper.

Coat each steak by first dipping into the flour, then the egg and finally the breadcrumbs. Re-dip each steak into the egg and breadcrumbs again - this creates an extra crisp coating.

Heat up a non-stick frying pan and pour the oil in for frying.

Shallow fry the cutlets on a medium heat until golden-brown on both sides and cooked all the way through - be careful when turning the cutlets to avoid splashing the hot fat.

Serve the pork with the tonkatsu sauce and raw the finely shredded Chinese cabbage and sliced spring onions.
Recipe Tips
This recipe can be served with miso soup, rice and Japanese pickles.
Related Recipes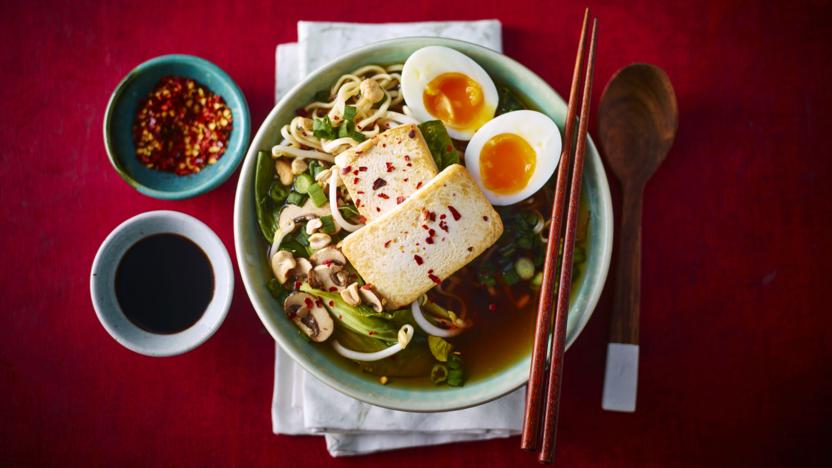 See more Easy Japanese recipes (10)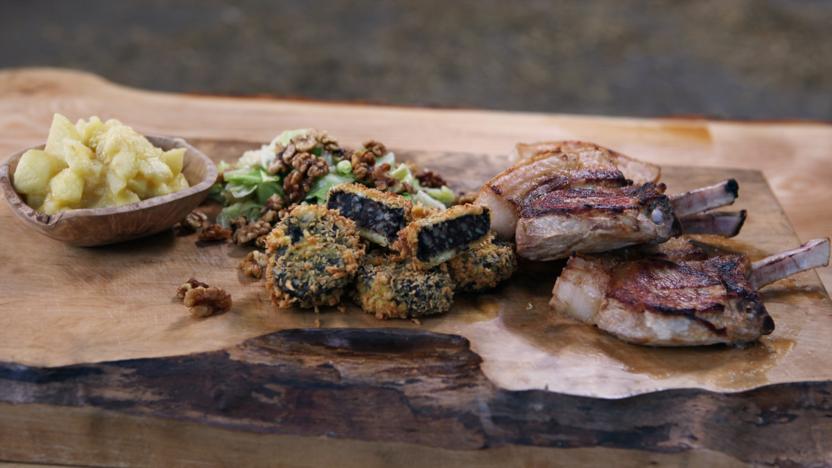 See more pork loin recipes (46)