Ingredients
For the pizza dough
250ml/9fl oz tepid water
1 tsp caster sugar
1 x 7g/¼oz sachet easy blend dried yeast
300g/10½oz strong white bread flour, plus extra for dusting
1 heaped tsp salt
1-2 tbsp olive oil, for greasing
For the pizza topping
425g/15oz ripe tomatoes, stalks cut out, cross cut into the bottom of each
3 tbsp olive oil
1 hot red chilli, seeds removed, finely chopped
4 garlic cloves, peeled, finely chopped
½ tsp flaked sea salt
½ tsp caster sugar
10-12 anchovy fillets, in oil, drained
2 large pinches dried oregano
extra virgin olive oil, for drizzling
Method
For the pizza dough, pour the water into a large bowl and gently stir in the sugar and yeast. Set aside for 10 minutes, or until the water has a thick beige foam floating on top.

Add half of the flour and stir gently with a wooden spoon until incorporated into the water.

Gradually add half the remaining flour, stirring continuously, until it has been incorporated into the water.

Add the remaining flour and the salt and, using clean hands, mix together until the mixture comes together as a soft, spongey dough.

Immediately turn the dough out onto a lightly floured work surface and knead for 10 minutes, or until smooth and elastic.

Grease a large bowl with oil and place the dough into the bowl. Brush a sheet of cling film lightly with oil and cover the dough with it. Set aside in a warm place for 45-60 minutes, or until the dough has doubled in size (proved).

Preheat the oven to 240C/475F/Gas 9.

When the dough has proved, turn it out onto a lightly floured work surface and knock back for 1-2 minutes.

Divide the dough into two pieces and roll out until they are both 25cm/10in in diameter.

Place each pizza base onto a lightly oiled baking tray. Brush the pizza bases with a little more oil and cover loosely with another piece of lightly oiled cling film. Set aside in a warm place for 20 minutes, or until it has doubled in size again.

Transfer the pizza bases to the oven and bake for 12-15 minutes or until risen and golden-brown.

Meanwhile, for the pizza topping, place the tomatoes into a bowl and cover with boiling water. Set aside for 30 seconds, then drain the tomatoes and peel away the skins.

Cut the peeled tomatoes into quarters, setting the seeds aside in a separate bowl. Chop the tomato flesh roughly.

Heat the oil in a pan over a medium heat. Add the chilli and fry until it has softened.

Add the garlic and continue to fry for no more than 30 seconds.

Add the tomato flesh, salt and sugar and stir well to combine.

Transfer the reserved tomato seeds to a sieve and, using a wooden spoon, push the juice from the seeds through the sieve into the pan. Reduce the heat until the mixture is simmering.

Continue to simmer the sauce for 15-20 minutes, or until the tomatoes have broken down and the sauce has thickened. Remove from the heat and set aside to cool slightly.

When the sauce has cooled, spread a thin layer over the pizza bases (the remaining sauce can be frozen and cooked with pasta). Arrange the anchovy fillets in a clock formation on top of the pizza. Sprinkle over the dried oregano and drizzle over the olive oil. Serve immediately.
This recipe is from...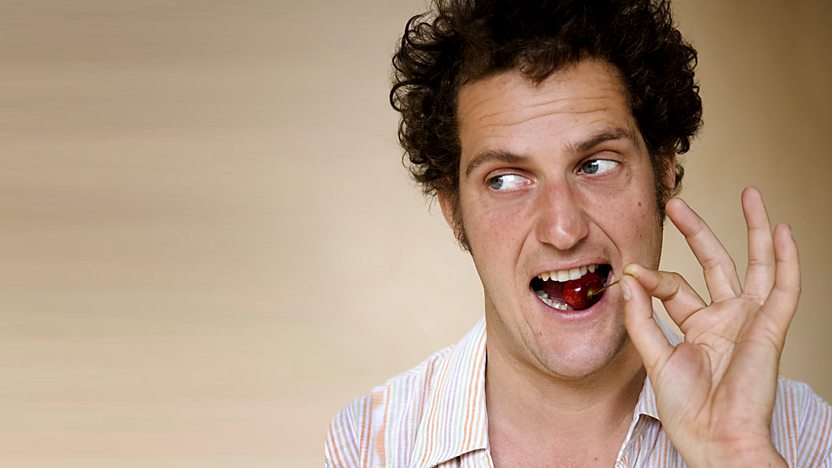 What to Eat Now
Episode 5