Tomato, chickpea and pasta soup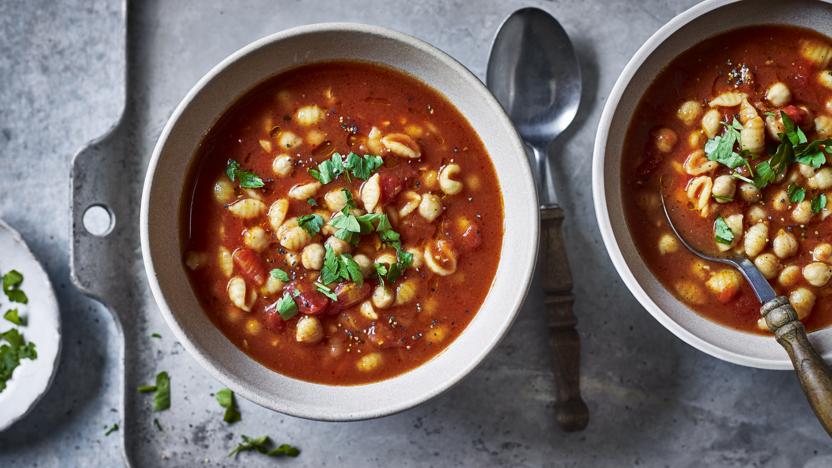 Preparation time
less than 30 mins
Cooking time
10 to 30 mins
This cheap, quick and easy soup is based on an Italian classic: Pasta e ceci. If you've got any fresh herbs to hand, sprinkle a small handful over each bowl of soup before serving. Flatleaf parsley, basil and sage would all work well.


Preparation time
less than 30 mins
Cooking time
10 to 30 mins
Method
Heat the extra virgin olive oil and the garlic gently in a medium saucepan over a medium heat until the garlic is soft and just starting to brown. Drain the chickpeas and stir in along with a generous amount of salt and pepper.

Stir in the chopped tomatoes, chicken stock and pasta shapes. Bring to the boil, then reduce the heat until the soup is just simmering.

Cook the soup for 15 minutes, or until the pasta is tender.

Check the seasoning, and serve finished with a generous drizzle of olive oil.
Related Recipes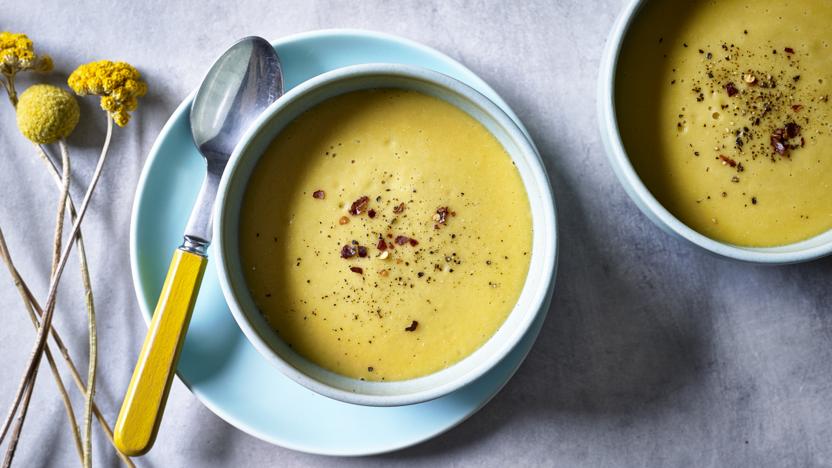 See more 4-ingredient soups recipes (10)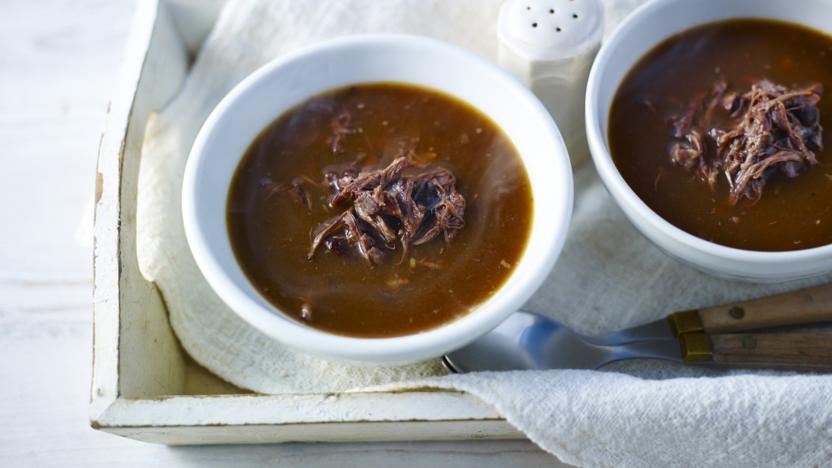 See more soup recipes (73)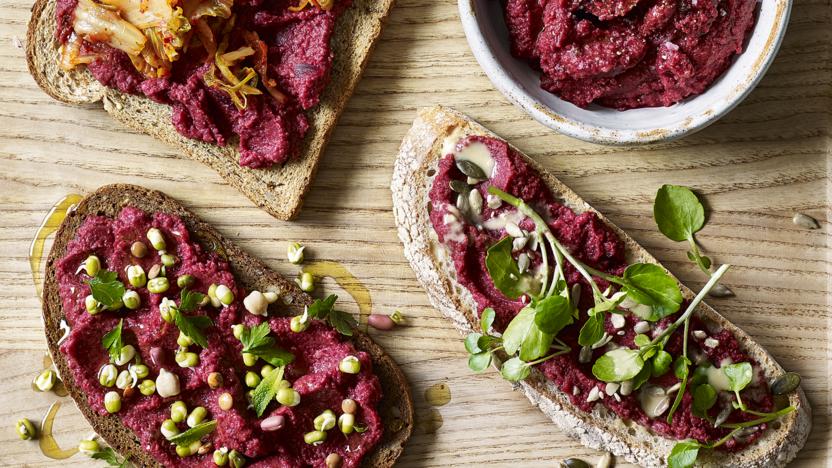 See more chickpea recipes (143)