Preparation time
1-2 hours
Cooking time
30 mins to 1 hour
A delicious light lunch or dinner party starter.

Preparation time
1-2 hours
Cooking time
30 mins to 1 hour
Ingredients
For the filling
For the balsamic jelly
For the pesto
To serve
Method
To make the filling, mix together all the ingredients (except the gelatine, nutmeg and salt and pepper) in a bowl using a hand blender.

Pour into a saucepan over a medium heat and slowly bring to the boil while constantly whisking for 2–3 minutes.

Transfer to a thermomix or blender and blitz with the gelatine until smooth and emulsified. Season with salt, pepper and nutmeg. Pass through a fine sieve, then pour into a piping bag and place in the fridge until set.

To make the balsamic jelly, dissolve the sugar in the balsamic vinegar in a saucepan and warm gently over a low heat. Add the gelatine and stir until dissolved. Pass through a fine sieve, pour into a piping bag and leave to set in the fridge.

Put all the pesto ingredients into a blender or small food processor and blitz together.

To assemble, pipe the filling into the tart cases and top with a layer of pesto, then scatter over the tomatoes and basil leaves. Finish with a few dots of balsamic jelly.
Related Recipes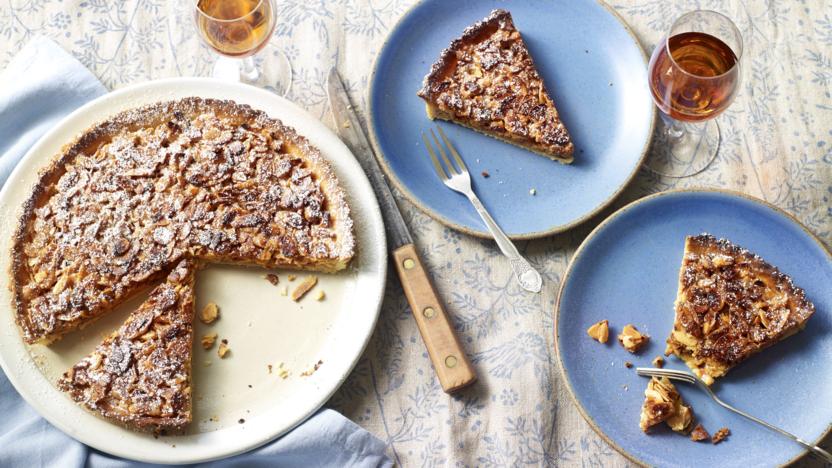 See more tarts recipes (87)
This recipe is from...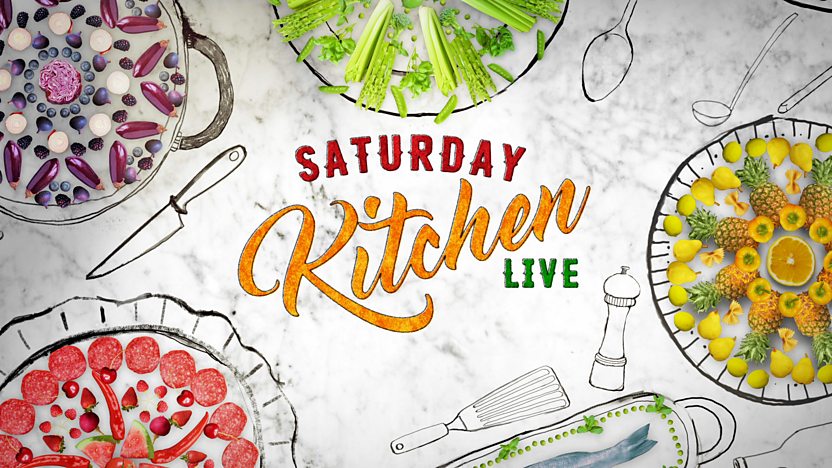 Saturday Kitchen
20/07/2019