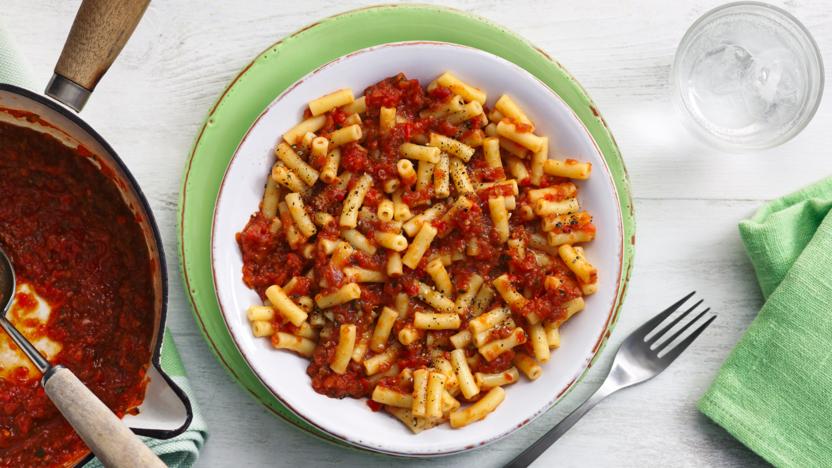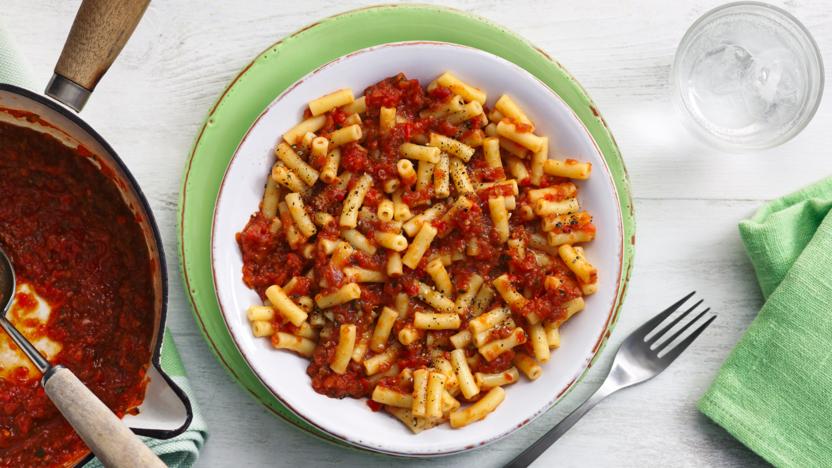 Preparation time
less than 30 mins
Cooking time
30 mins to 1 hour
Serves
Makes 2.5kg/5lb 8oz
This hidden veg tomato sauce is an easy way to add more vegetables into your pasta or pizza. Make a batch at the weekend and turn it into multiple meals.
Preparation time
less than 30 mins
Cooking time
30 mins to 1 hour
Serves
Makes 2.5kg/5lb 8oz
Method
Heat a large casserole dish over a medium heat. Add the oil and onion and fry for 2–3 minutes, until just softened.

Add the remaining ingredients, stir well and bring to the boil. Turn the heat down and simmer gently for 1 hour, until the vegetables are cooked.

Pour into a blender and blitz until smooth, then season to taste with salt and pepper. Leave to cool then separate into portions to freeze and use at a later date. See the tips section for ideas.
Recipe Tips
Serve with pasta; stir through cooked rice; spread over naan bread or flatbread for a quick pizza; mix with a little hot stock for a quick vegetable soup.
Related Recipes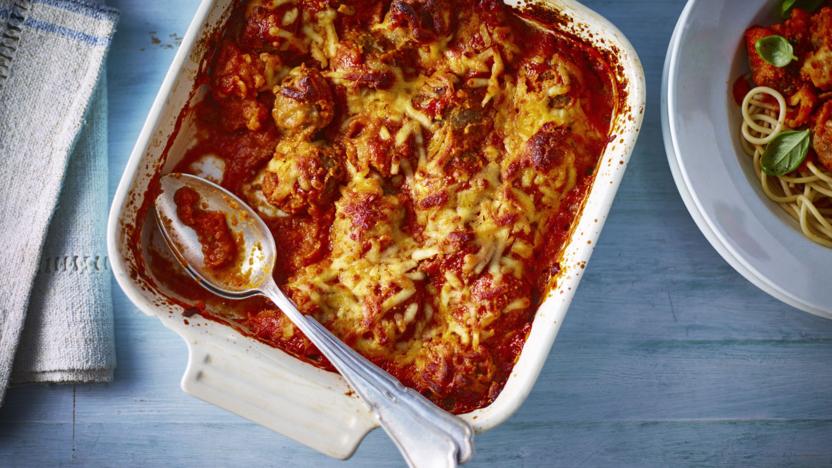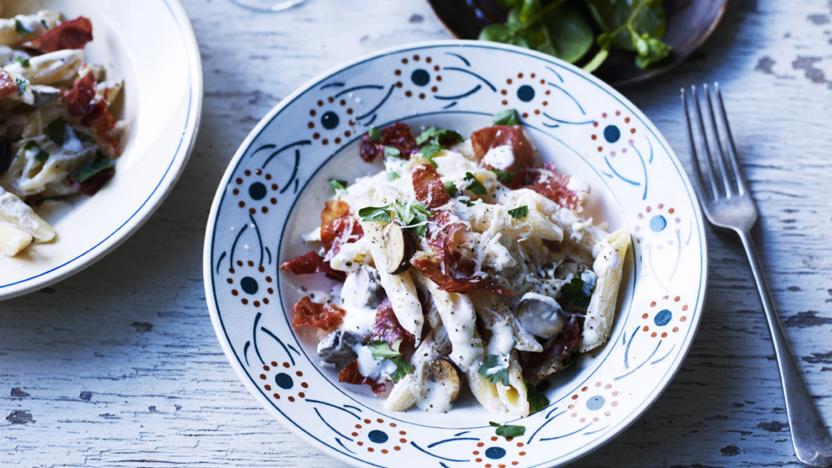 See more pasta sauce recipes (27)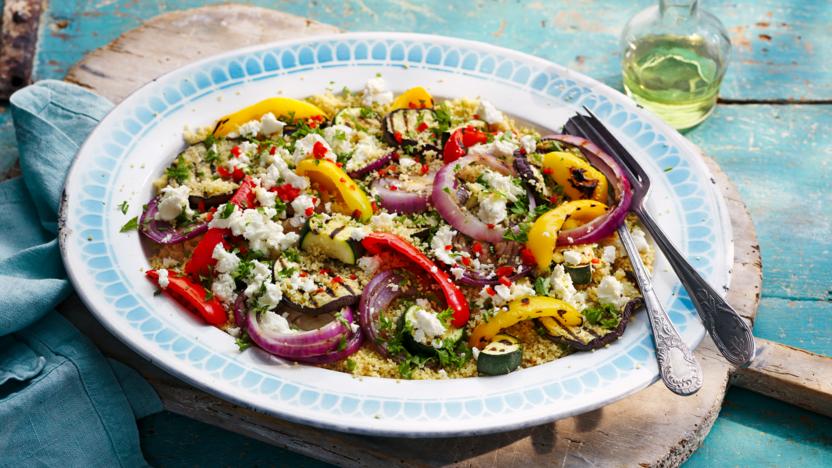 See more courgette recipes (309)