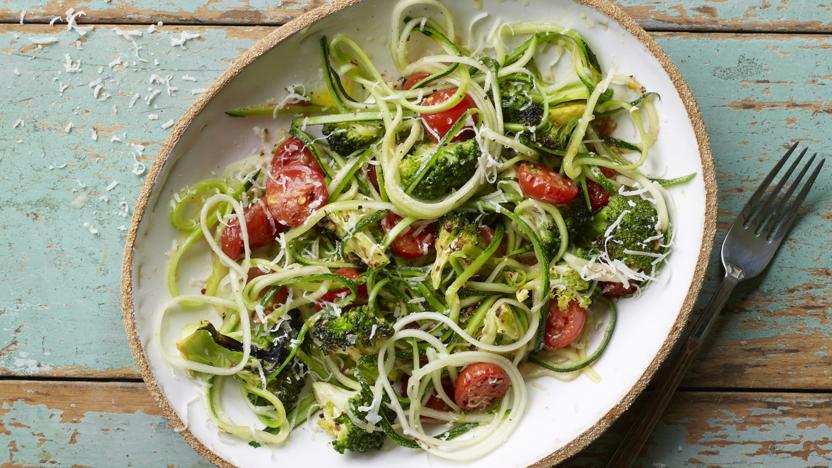 Courgetti recipes are a fun and nifty way to make quick and healthy meals for one. Eat hot or cold with your favourite grilled vegetables for lunch or dinner.

Each serving provides 263 kcal, 13g protein, 13g carbohydrates (of which 11g sugars), 16g fat (of which 4g saturates), 8.5g fibre and 1.2g salt.
Method
Preheat the grill to medium-high.

Toss the broccoli with the tomatoes, chilli flakes, oil and a generous amount of salt and pepper. Spread out on a baking sheet. Grill for 15 minutes, or until the tomatoes are blistered and the broccoli is slightly charred.

Put the courgetti into a microwave-safe bowl with plenty of salt and pepper. Cover with cling film, poke a few holes in the top and microwave for 2–3 minutes. If using store-bought courgetti, cook according to the packet instructions.

Stir in the broccoli and tomatoes with their juices. Mix in most of the Parmesan, sprinkling some over the top before serving.
Recipe Tips
This quick mix of broccoli, cherry tomatoes and chilli is great tossed with pasta or larger grains such as pearl barley or giant couscous.
If you don't own a spiraliser you can make pasta-like ribbons by dragging the courgette down the largest hole of a box grater, repeatedly, in a single motion.
If you are following the low-FODMAP diet, and are sensitive to broccoli, reduce the amount or swap for a different veg of your choice.
Related Recipes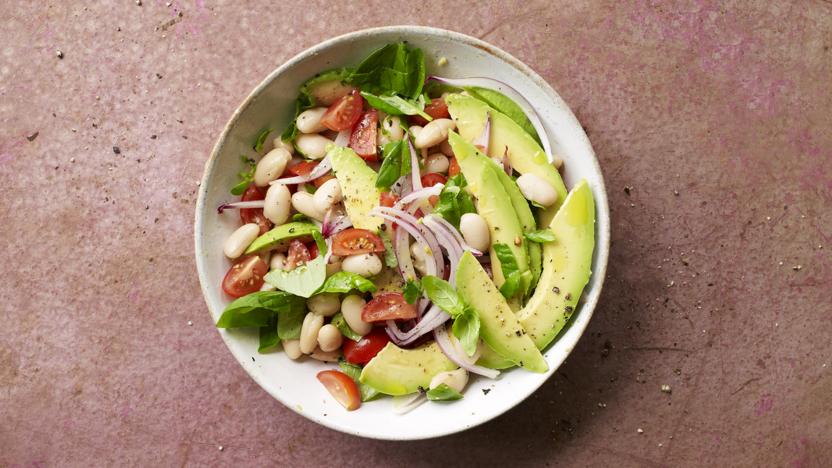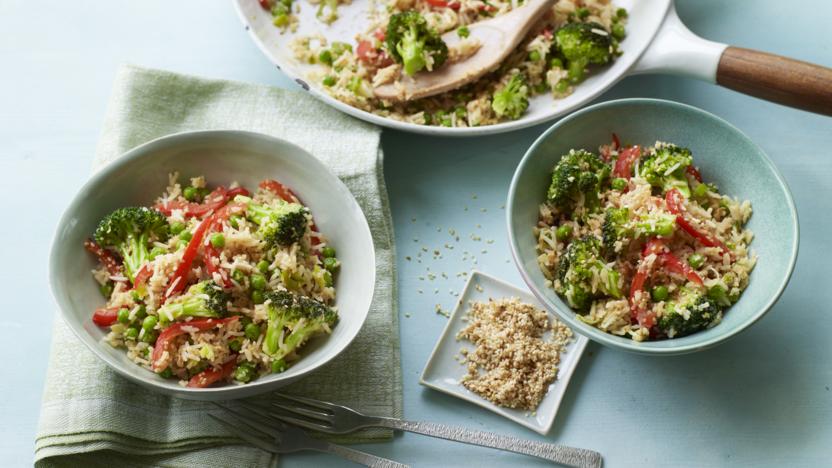 See more broccoli recipes (184)