Tofu croquettes with cranberry sauce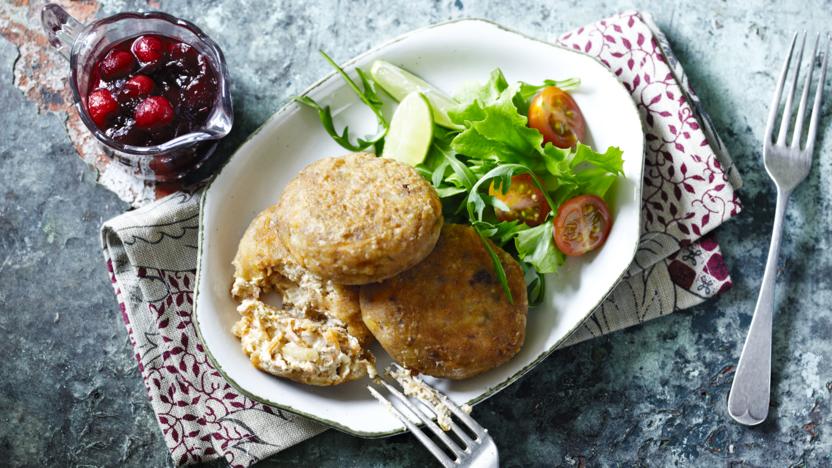 Preparation time
less than 30 mins
Cooking time
10 to 30 mins
Serves
Makes 12 croquettes
Try these easy fried patties with a quick homemade cranberry sauce.
Preparation time
less than 30 mins
Cooking time
10 to 30 mins
Serves
Makes 12 croquettes
Ingredients
For the tofu croquettes
For the cranberry sauce
Method
To make the tofu croquettes, use your hands to mix together all the croquette ingredients. The result should be a soft dough. Add the flour to make this hold together, and flavour to taste with thyme, salt and pepper.

Divide the dough into 12 patties, flatten them, and shallow-fry in batches for 5 minutes on each side, taking care when you turn them.

Arrange them side by side in a small oven-proof dish to be reheated in the oven when needed (although they will be less crisp, but no less delicious, if you do this). If you intend to freeze them, let them cool completely, then cover before doing so.

For the cranberry sauce, add all the ingredients together in a pan and cook gently for 10-15 minutes, until the cranberries soften and burst in their skins and the sauce thickens.

Serve the tofu croquettes with the cranberry sauce alongside.
Recipe Tips
Slightly softer tofu will work better in this recipe.
Related Recipes
See more Vegan lunchbox recipes (37)
See more tofu recipes (51)