Toasted crumpets and warm spiced berries with yoghurt and honey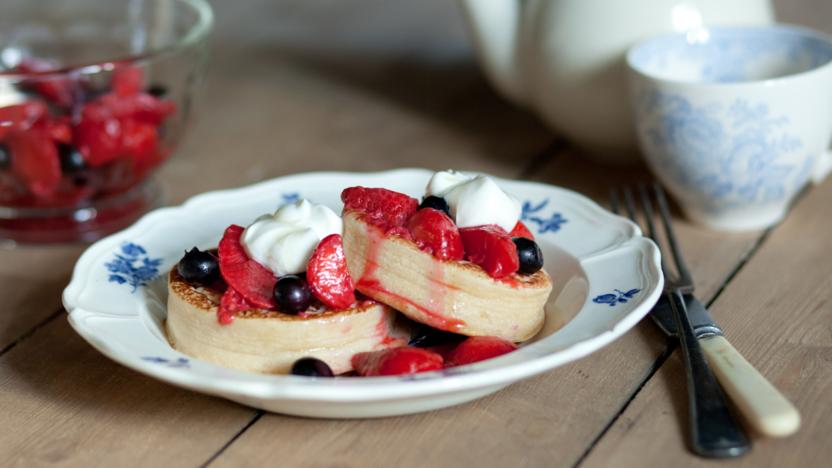 Top your crumpets with this mixture of gooey fruit, honey and yoghurt and you won't miss the butter.

257 calories per portion.
Method
Toast the crumpets in a toaster, or under the grill, until lightly browned.

Put the yoghurt in a bowl and stir until it looks glossy.

Place a non-stick frying pan over a medium-high heat and add all the fruit. Sprinkle with two good pinches of ground mixed spice and cook for just a minute, tossing regularly until the fruit is softened but still holding its shape. This will bring out the sweetness without the need to add extra sugar.

Divide the hot, toasted crumpets between two plates. Spoon the fruit over the top and allow some of it to tumble on to the plates. Spoon the yoghurt on top and drizzle with a little honey.