Nigel Slater's toad in the hole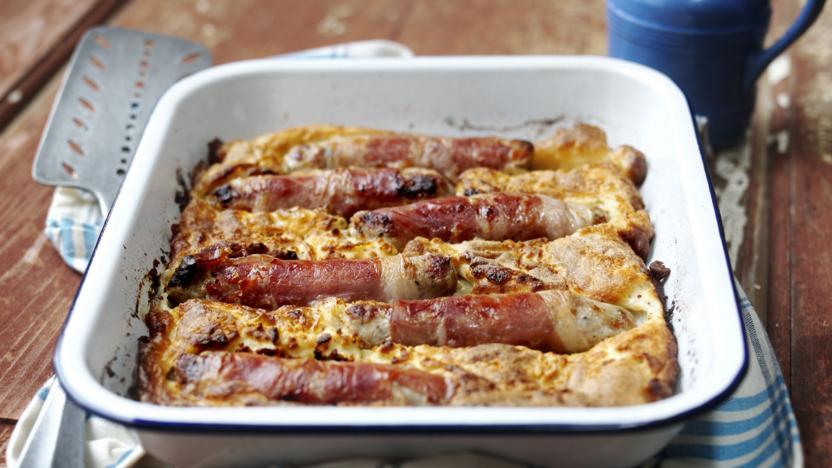 Nigel Slater shares the secrets behind his perfect toad in the hole recipe: skinless sausages, red hot dripping and a few hidden extras.

Method
Whisk together the eggs, flour, milk, mustard and seasoning, beating out any little lumps of flour. The consistency should be about that of ordinary double cream, but no thinner. Rest for 15 minutes.

Preheat the oven to 220C/425F/Gas 7.

Carefully remove the skin from each of the sausages. Wrap each piece of skinned sausage meat in a piece of cured ham.

Put the dripping or lard in a roasting tin and leave it in the oven until it is smoking.

Pour in the batter - it will sizzle softly in the hot fat - then arrange the sausages in the batter.

Transfer the tin back into the oven and bake for 25-30 minutes until puffed and golden. Serve with brown onion and madeira gravy.