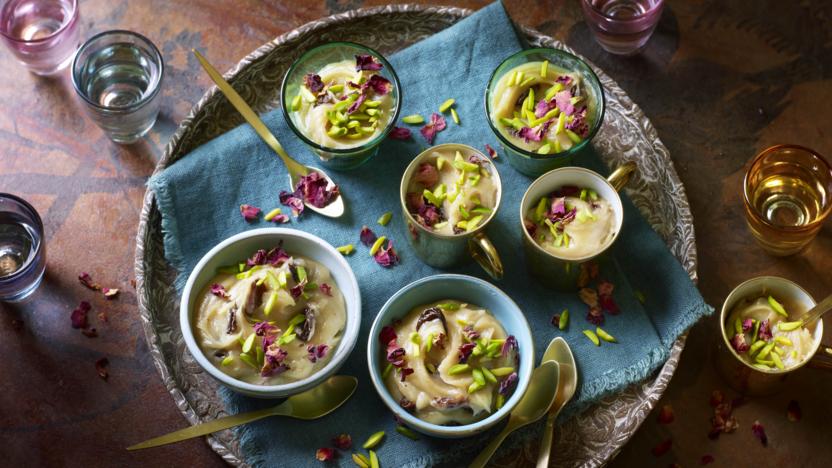 This is a lightly spiced, soft, sweet dessert popular in Bangladesh.

You can use any cup size as long as you use the same cup for measuring all the ingredients.
Method
Pour the boiling water into a jug, then stir in the sugar until dissolved. Add the cardamom and cinnamon and set aside.

Sieve the flour into a large, wide pan and cook over a low heat, stirring often, until golden-brown. This can take up to 25 minutes, but take care not to burn it as it will make the dish taste bitter.

Pour in the melted butter and raisins and stir until the mixture resembles a roux. It should start coming away from the sides of the pan. Remove from the heat.

Sieve the spices from the sugary water, then add the water to the flour mixture. Return the pan to the heat and mix very fast to avoid lumps. (This can be easier with one person to hold the pan while another stirs vigorously.) Cook until the water is absorbed. The mixture will have the consistency of very soft, sugary dough.

Serve warm, garnished with pistachios and crystallised rose petals.
Related Recipes