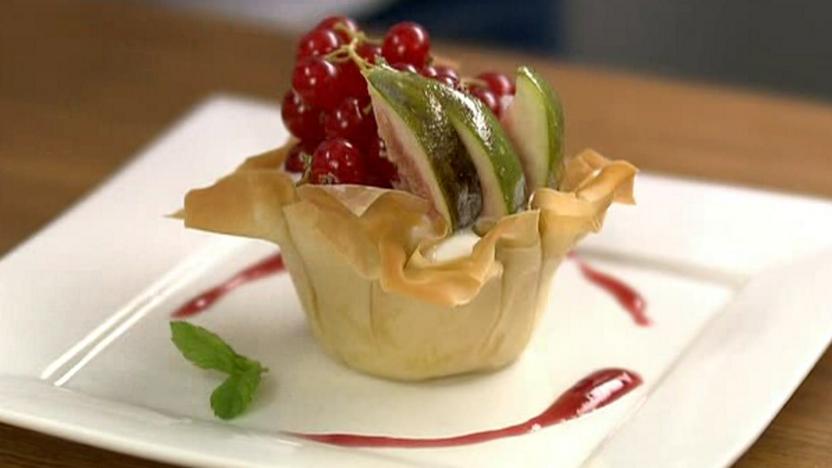 So there's a smidgeon of butter on (and in) the pastry, but otherwise these fruity little minxes are a rare guilt-free treat and if you get a wriggle on they can be made in under an hour. Impeccable.

Equipment and preparation: You will need a 12-hole muffin tin or cupcake tin.

Method
Preheat the oven to 180C/350F/Gas 4 with the middle shelf ready. Grease a 12-hole muffin tin or cupcake tin well.

Cut the filo pastry into squares that are big enough to fit into the muffin holes and hang over the sides a little. Brush each piece of filo with lots of melted butter to stop it from burning in the oven, then push a filo square into eight of the holes and top with another filo square, you will need to layer up 3–4 pieces.

Place the filo cases into the oven for five minutes or so, giving them time to crisp up. Once they look golden-brown and crispy, remove them from the oven and leave to cool for 10 minutes or so. Remove them from the muffin tray and place them on serving dishes. I always tend to break at least one when I take them out!

Put the jam in a small pan and heat gently until warm.

Mix the Greek yoghurt, honey and vanilla together in a bowl, then place a good dollop into each pastry case. Divide the fruit among the tartlets, piling it up high. Brush with the warm apricot jam to make a shiny glaze and serve.
Recipe Tips
You can make all the component parts of this recipe ahead of time and assemble the tarts at the last minute. You can also decorate with a sprig of fresh mint, or get creative with some raspberry jam thinned and mixed with some water. Drizzle it on the plate for a touch of old-school food glamour.
Related Recipes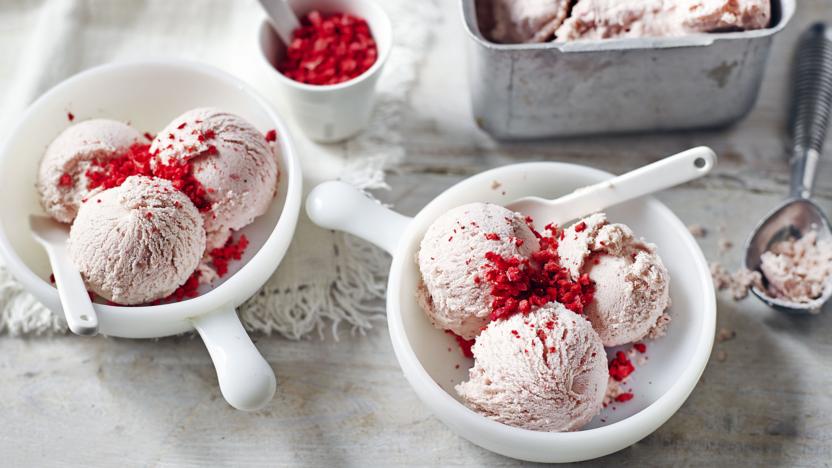 See more Low-sugar desserts recipes (11)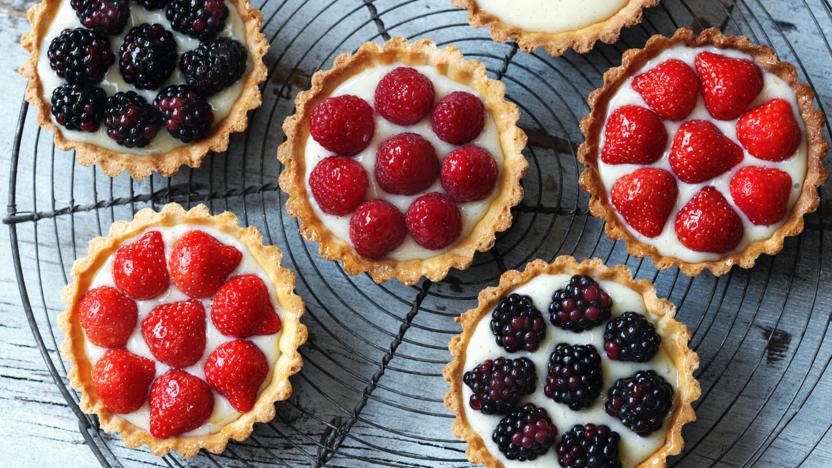 See more fruit tart recipes (38)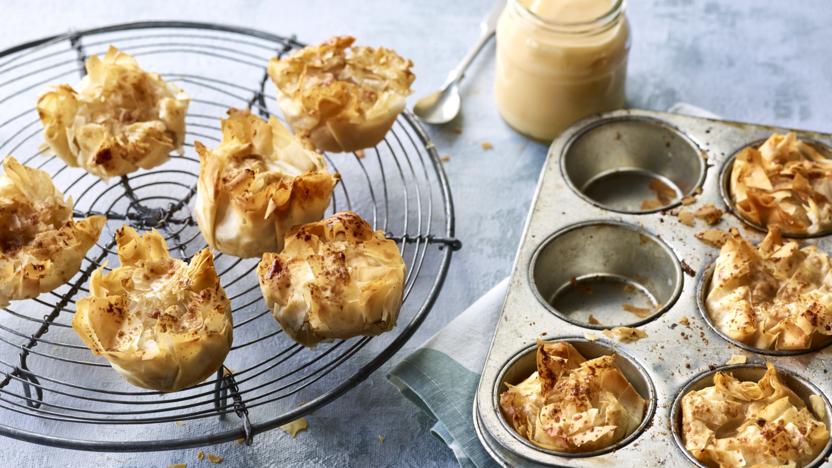 See more filo pastry recipes (84)