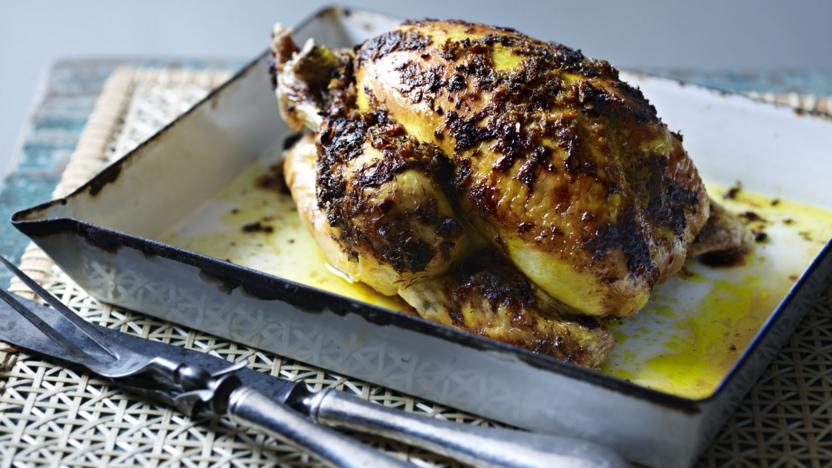 Preparation time
less than 30 mins
Lemongrass, ginger and chillies add a wonderfully intense flavour and fragrance to roast chicken in this stunningly simple recipe.
Preparation time
less than 30 mins
Method
Set the oven to 180C/350F/Gas 4.

Combine all of the ingredients apart from the chicken in a food processor and blend until smooth.

Brush the chicken generously with the spice mix.

Cover the chicken with foil and roast in the oven for 70-80 minutes, or until the juices run clear when the chicken is pierced with a skewer – the cooking time will depend on the size of the chicken. Remove the foil half way through to allow the skin to crisp up.

Leave to rest for 15 minutes covered in foil before serving.
Related Recipes
See more roast chicken recipes (56)
See more chicken recipes (264)