Tempura vegetables with yuzu dressing
The juice of the Japanese citrus fruit yuzu adds zing to the mayo-style dressing served here. A neat talking point as you hand round crunchy deep-fried vegetables with a delightful dip at your party.

Equipment and preparation: you will need a deep-fat fryer for this recipe.

Ingredients
For the tempura vegetables
For the yuzu dressing
To serve
Method
For the tempura vegetables, heat a deep fat fryer to 180C/350F. (CAUTION: hot oil can be dangerous do not leave unattended.)

Mix the flour, cornflour and salt in a bowl. Whisk in enough sparkling water to form a smooth batter (you may not need all of the water).

Dip the vegetables into the batter and carefully lower into the hot oil. Fry for 1-2 minutes on each side, or until crisp and golden-brown on both sides. Remove from the pan using a slotted spoon and set aside to drain on a plate lined with kitchen paper.

For the yuzu dressing, place the egg yolks, vinegar and mustard into a food processor. Blend to combine then, with the motor still running, gradually add the oil.

Continue blending until all the oil has been added and the mayonnaise has thickened. Season with the yuzu juice, chilli dipping sauce, salt and freshly ground black pepper, to taste.

To serve, place the vegetables on a serving plate with the yuzu dressing in a dipping bowl. Garnish the vegetables with spring onions, chilli and coriander cress.
This recipe is from...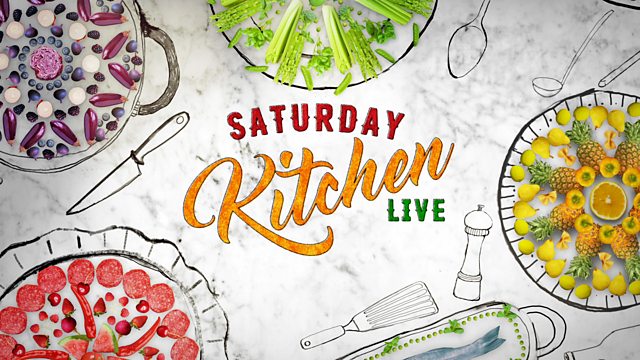 Saturday Kitchen
15/02/2014
Recipes from this episode