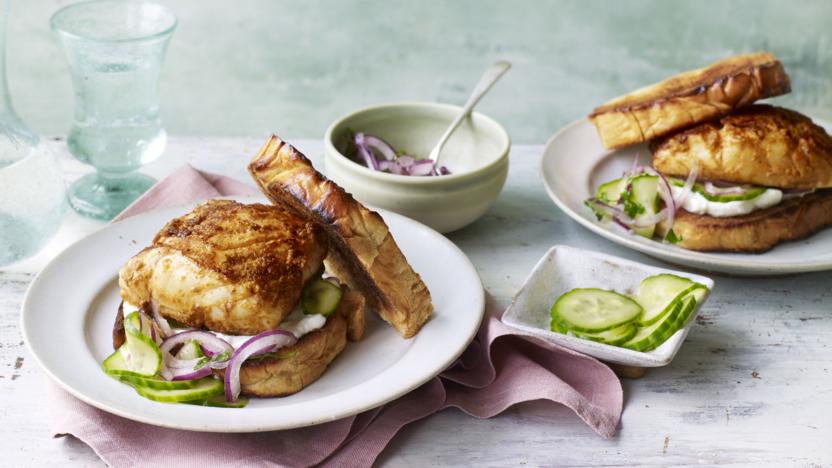 Nadiya's tandoori fish burger is flavoured with a masala mix and served with a zingy onion and cucumber salad, all sandwiched between slices of brioche.
Method
Put 2 tablespoons of the oil, the tandoori masala, 1 tablespoon of the yoghurt and a pinch of salt in a medium bowl and stir. Add the cod and coat well.

Heat the remaining 2 tablespoons of oil in a small frying pan over a medium heat. Once it's hot, turn the heat down slightly and add the cod. Cook gently for 2–3 minutes on each side, then take off the heat and set aside, covered with kitchen foil.

Put the red onion and mint in another bowl with the pickled cucumbers, mix and season with salt and pepper.

Lightly toast the brioche slices and spread the remaining 2 tablespoons of yoghurt over two slices. Place a piece of cod on top of each and top with the onion, mint and pickle mixture. Close the sandwiches with the remaining toasted brioche slices. Enjoy!