Tahini-stuffed dates with a chocolate and cardamom sauce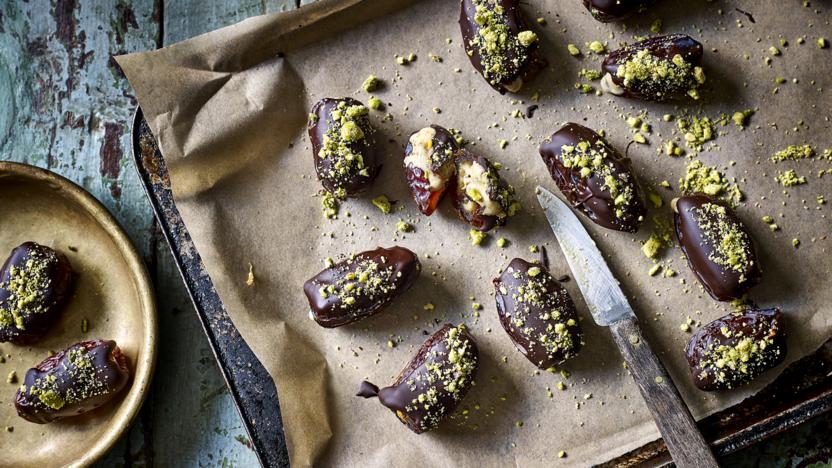 A simple but flavourful dessert that is easy to put together for a sweet treat.
Method
Spoon a small amount of the tahini into the middle of each date. Place on a baking sheet or freezer-proof board and chill in the freezer until the tahini is firm and set.

Meanwhile, melt the chocolate in a heatproof bowl set over a saucepan of gently simmering water (do not allow the bottom of the bowl to touch the water). Stir the ground cardamom into the melted chocolate.

Transfer the dates to serving plates and pour over the chocolate mixture. Sprinkle with the pistachio nuts and serve immediately.
Related Recipes
See more confectionery recipes (23)
See more date recipes (79)