Syrup sponge in the microwave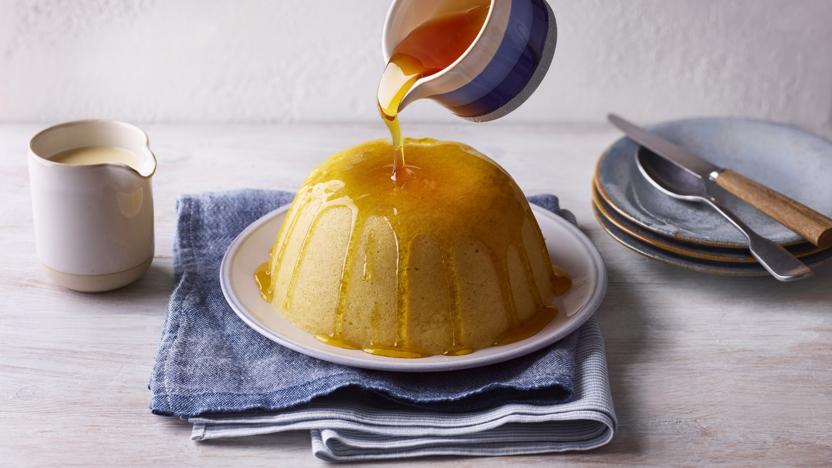 This light, fluffy steamed pudding cooks in just four minutes in the microwave. Serve it with golden syrup, or jam and custard.

Method
Grease a 1.2 litre/2 pint bowl (suitable for the microwave). Sieve together the flour and baking powder. Tip the butter, sugar, eggs, flour and baking powder into a food processor and mix to a paste. If you're not using a food processor beat the sugar and butter together in a bowl, then mix in the eggs, baking powder and flour.

Add the lemon juice and zest, continue to mix and add enough milk for the mixture reach a dropping consistency. (Hold a spoonful of the mixture upside down and it should drop off after a slight pause.)

Spoon the mixture into the greased bowl. Cover with cling film and microwave on full power for four minutes (or until the sponge begins to shrink from the sides and is springy to the touch).

Leave to stand for 2-3 minutes before turning out and serving with golden syrup or jam and custard.