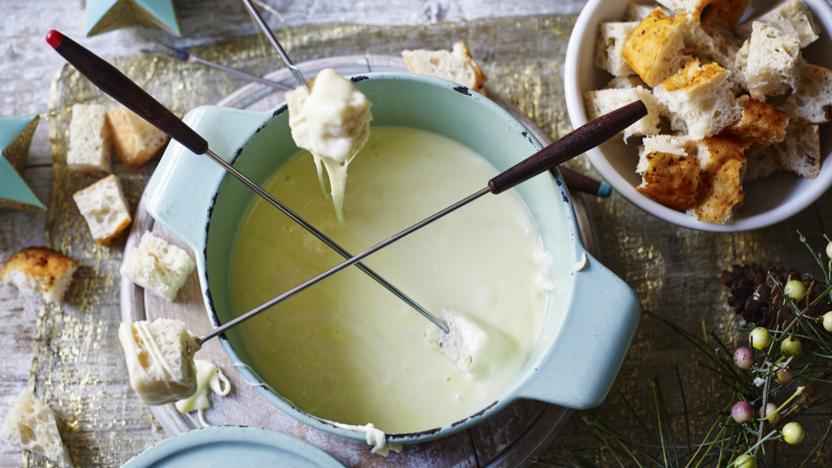 Cheese, kirsch and a hint of garlic. How did this ever fall out of fashion? Pick up a fondue set at the charity shop and get stuck in.
Method
Rub the inside of the fondue pot with the halves of garlic.

Add the wine and lemon juice to the pot and heat until boiling. Lower the heat and gradually stir in the cheeses until melted, stirring all the time.

If using kirsch, blend with the cornflour, otherwise use water. Add to the cheese mixture and cook gently until the mixture is smooth - don't let it boil or it will burn.

Using the fondue prongs, dip the bread cubes into the cheese and serve.