Sweet chilli pork and pepper noodles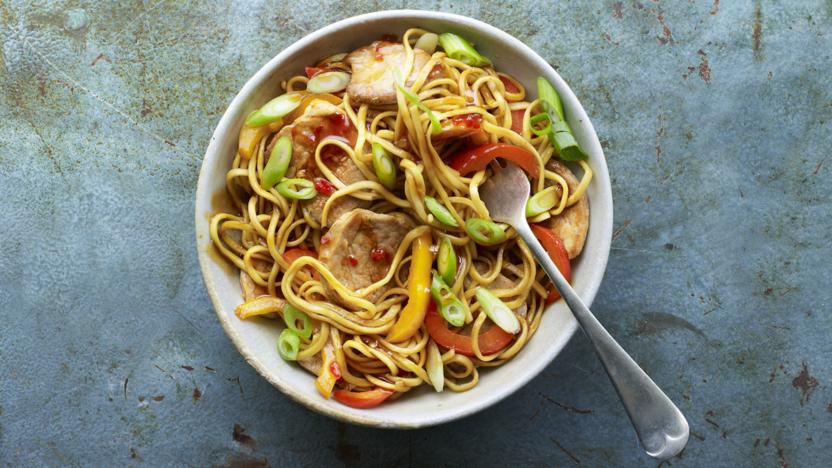 Preparation time
less than 30 mins
Cooking time
10 to 30 mins
This easy, brightly coloured pork and pepper stir-fry really celebrates that bottle of sweet chilli sauce – usually used just for dipping – hiding at the back of your fridge.

Each serving provides 669 kcal, 36g protein, 87g carbohydrates (of which 30g sugars), 17g fat (of which 2.5g saturates), 12g fibre and 1.9g salt.
Preparation time
less than 30 mins
Cooking time
10 to 30 mins
Method
Cook the egg noodles according to the packet instructions. Rinse under cold water to stop the noodles sticking together and set aside.

Whisk the garlic, ginger, sweet chilli sauce, rice wine vinegar, soy sauce and 1 tablespoon of water together in a small bowl. Set aside.

Heat the oil in a large frying pan or wok over a medium–high heat. Add the peppers and stir-fry for 5–6 minutes, or until they are tender but still hold a little crunch. Remove from the pan with a slotted spoon and set aside.

Add the pork to the pan and cook for 2–3 minutes, or until cooked on both sides and just starting to brown.

Return the peppers to the pan along with the stir-fry sauce. Allow to bubble for 1 minute, until slightly reduced, then add the noodles. Stir and cook for another minute, until the noodles are hot through.

Serve immediately with the spring onion sprinkled over the top.
Related Recipes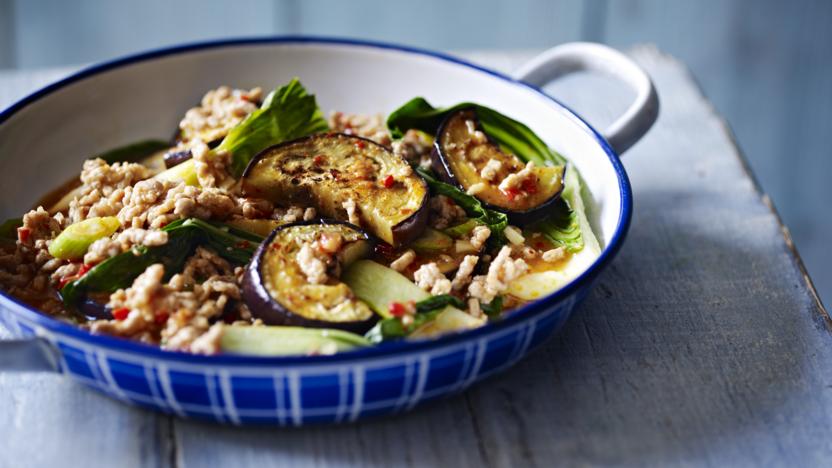 See more stir-fries recipes (105)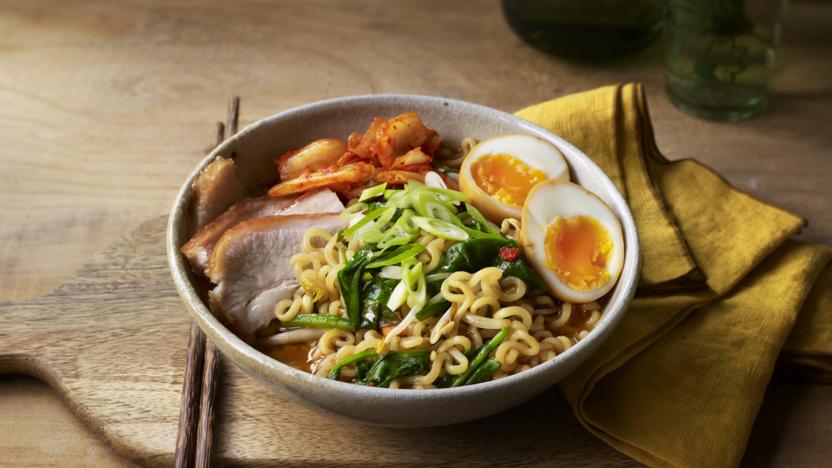 See more noodle recipes (133)