Sweet and sour pork stir-fry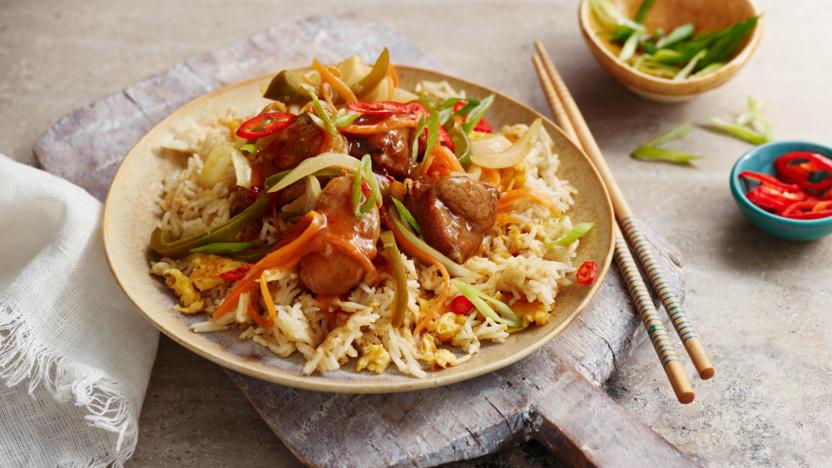 Preparation time
less than 30 mins
Cooking time
30 mins to 1 hour
This sweet and sour pork recipe is easier than picking up a phone. Use a packet of ready-cooked rice for the egg fried rice.
Preparation time
less than 30 mins
Cooking time
30 mins to 1 hour
Ingredients
2 tbsp soy sauce
1 tbsp sake or dry sherry
2½ tbsp cornflour
500g/1lb 2oz pork fillet, cut into 2cm/¾in cubes
2 tbsp groundnut oil
3 garlic cloves, crushed
1 onion, finely sliced
1 green pepper, seeds removed, finely sliced
1 carrot, finely sliced
4cm/1½in piece fresh root ginger, peeled and cut into matchsticks
3 tbsp soft brown sugar
6 tbsp rice vinegar or white wine vinegar
2 spring onions, finely sliced
½ fresh red chilli, seeds removed, finely sliced
sea salt and black pepper
For the egg-fried rice
Method
In a large bowl, combine the soy sauce, sake (or dry sherry) and a tablespoon of the cornflour. Add the pork and stir to coat. Leave to stand for 10 minutes.

For the egg-fried rice, cook the rice according to the packet instructions. Drain, then spread out on a plate to cool.

Heat one tablespoon of the oil in a frying pan over a medium–high heat, add the pork and stir-fry for 5–7 minutes until golden-brown. Remove the pork from the pan and set aside.

Return the pan to the heat and add another tablespoon of oil. Add the garlic, onion, green pepper, carrot and ginger and stir fry over a medium–high heat for 2 minutes.

Meanwhile, in a bowl, whisk together the sugar, vinegar, 170ml/6fl oz water, the remaining cornflour and a pinch of salt. Add to the pan and bring to the boil, then reduce the heat slightly and simmer, stirring frequently, for 5 minutes until thickened. Remove from the heat and stir in the cooked pork. Season to taste with salt and pepper and set aside.

For the rice, heat the oil in a wok or large non-stick pan over a high heat. Add the cooled rice and beaten eggs and stir-fry for 4–6 minutes until some of the rice begins to colour and the egg is cooked.

Spoon the rice onto a serving plate and top with the pork and vegetables. Garnish with the sliced spring onions and red chilli.
Related Recipes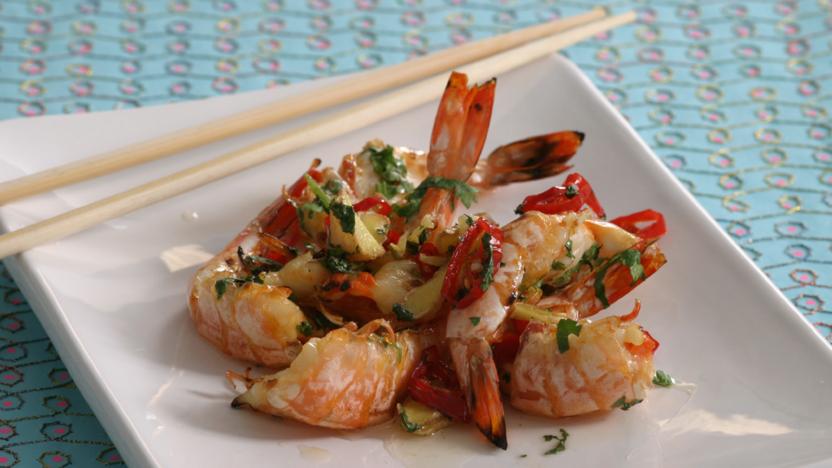 See more sweet and sour recipes (11)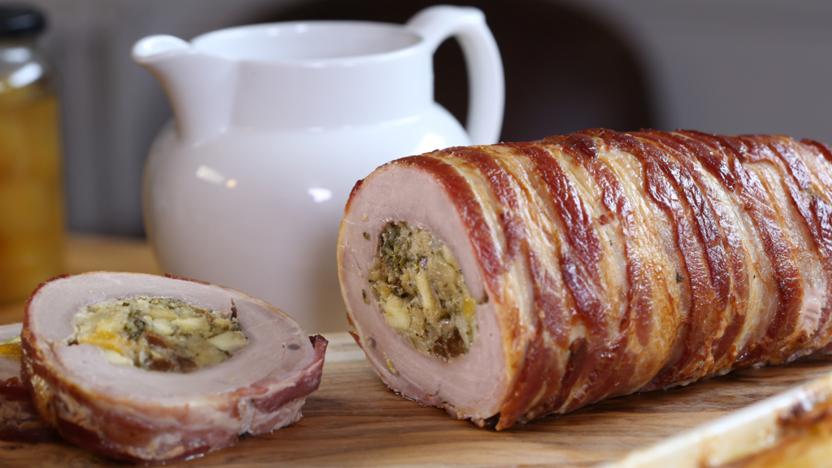 See more pork fillet recipes (57)