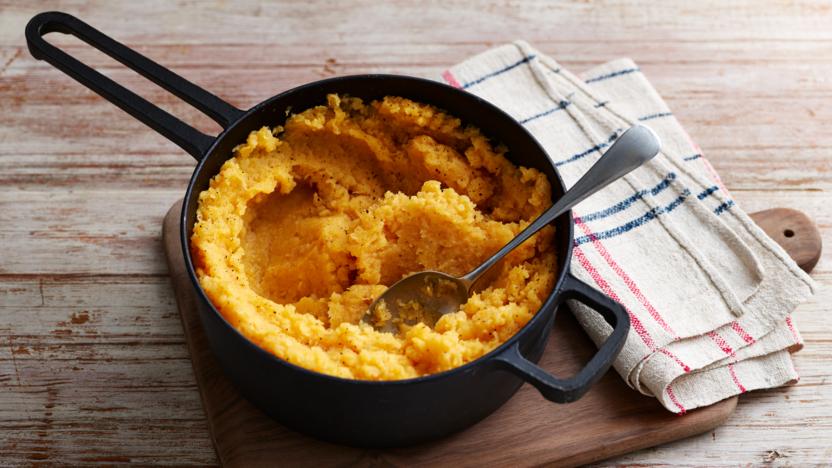 Nothing says comfort like a steaming, buttery bowl of swede mash. It is a classic accompaniment to roasts, sausages and cold meats.
Method
Put the swede in a large, lidded saucepan. Fill with enough cold water to almost cover the chunks. Add the butter and ½ tsp salt, cover and place over a high heat.

Bring to the boil then reduce the heat to a simmer and cook for 12–15 minutes, or until the swede is just tender, stirring occasionally.

Remove the lid, increase the heat and boil hard for a further 5 minutes, or until the swede is soft and the liquid has reduced to around 5 tbsp.

Remove the pan from the heat and mash until smooth. Return to a low heat, season with more salt and pepper and cook for a further minute. Serve.